A Little About Me…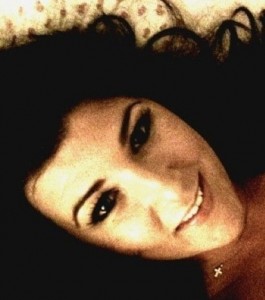 ..
-I'm a mama first, everything else second.
-If there's music playing I find it impossible not to move my hips….
-I'm a corporate business women by day, a workout queen at lunch, a mama till the kids are happily asleep, and then I'm cozied up with a book and a glass of wine!
-I'm confident, strong, funny as hell, I love to play around, sarcastic a lot, I'm passionate, determined, loyal, kind and loving…..
-I can make a killer (from scratch) low-fat chocolate cake….
-I'm the best kind of girl, I look high maintenance but I can be ready and out the door lookin' hot in 10 min flat!…
-I can't live without: stilettos, hip-hop, Starbucks, red wine, a kitchen, my laptop for writing, my phone, moisturizer, carbs and the SUN!
-I think yoga pants are only for acutely doing yoga, I think heals are sexy even on a Monday….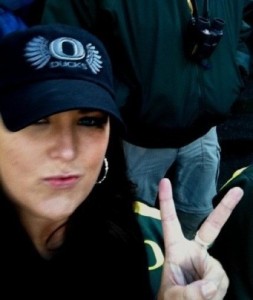 that's my team!
-I think NYC is the greatest city in the world.
-I think I can make a better martini than most.
-I like driving in the country on a sunny Sunday…
-I think cooking a meal for or with someone is a gesture of love, and I think you'd love my cooking!
-Country music makes me want to leap from tall buildings, w/o a shoot, and leave a note in my wake.
-I think a bunch of tulips would kick the ass of a dozen roses any day (just an fyi)….
-I think the Ducks the best team in college football (stop hatin!)
-I dream of one day driving through the Italian countryside with a bad map, my trusty camera, drinking wine from the bottle…..