Just You And Me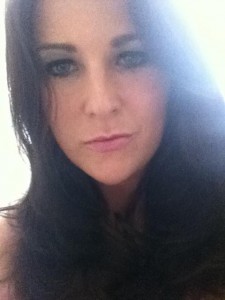 ..
I want to be whole again.
I can't explain why I feel less then complete, but I do.
Tonight I read stories to my three little monkeys, my baby girls head on my lap and as I ran my hands through her hair. I couldn't help but think…it's just you and me kids.
As crazy as it sounds in the past year I never really thought about that. There has been so much going on, so much focus on survival and trying to make every day as happy and upbeat as possible for them, that I'd never just stopped to recognize that the very real possibility exists that this may be the shape and size of my family from here on out. That it might always be, just me, and just them.
It's hard to say this without sounding like that isn't enough. Because of course it is on one level. We have each other, which in and of its self is an amazing blessing. But when you are a little girl you don't dream of this.
You don't dream of sitting home at night after the longest day in history, after:
Showers
Breakfast
Packing Lunches
Dressing everyone
Daycare
Work
Gym
Daycare
Dinner
Bath
Stories
House cleaning
Laundry and more work…alone.
You dream of having a family. Someone to share all that with. Someone to commiserate with, someone to hear your stories. Give you perspective. Give you balance.
You want to be able to talk about your children to the only other person alive who can understand, love and get every little thing about them they way you do.
You need advice.
You need help.
You need support.
You need love.
And I guess it's one thing if you've never experience that. If you've never had a marriage, and that family bond before, then you don't know what you're missing. But if you have, then no matter the tough times, you can appreciate, talking to another adult. Cooking dinner for someone who appreciates it and doesn't prefaces every bite with "this is discussing; I don't waaaaant to eat this".
You can jointly carry 900 things to the car.
You can alternate bringing in the groceries while the other puts them away.
You can pee in a bathroom on a road trip instead of on the side of the road (waking and packing 3 kids into a 76 station in the middle of the nigh..bad idea).
You can run to the pharmacy at 3 am for children's Tylenol; without waking up and packing all three kids out to the parking lot and into the car, and out of the car, and into the pharmacy, and back into the house from the parking lot, and back to bed, at what's now 3:40 am….
You can cry on a shoulder with arms around your back instead of into a pillow.
There are many benefits. The greatest of which is for your children, you have the thing that they need, stability and the love and care of both their parents. But when that is gone, it's all so fly by the seat of your pants. It's so; make the rules up as you go. No one to relieve you when you're stressed. No one to check you when you're being bitchy. Just you and your thoughts and your desperate attempt to keep sane.
Even if you find someone willing to venture into this crazy life with you, they will never love or understand your children the way you do. They will always merely tolerate, or grow to love. Neither is good enough for my babies.
So little ones, it's you and it's me. And I guess that's the way it's meant to be.
~written by Sarah Centrella