Believe. But HOW???
Why is it so hard for us to believe? I mean, really. I was 
talking to a friend about this the other day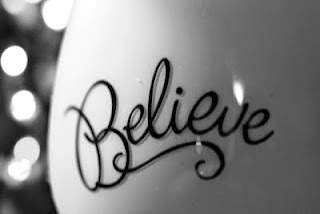 when she asked me if I taught my kids to believe in Santa and other fairy-tales. I said no. But mostly because I wasn't raised believing in them, so it was natural for me not to teach that to my children.
But then I got to thinking, it's as if we are trained and
genetically coded NOT to believe. In anything!
Picture a little child, one or two years old.
The parent is standing waist-deep in a swimming pool, and the child is standing on the ledge of the pool, crying.
Their knees are shaking, their chubby arms wrapped around their trembling little bodies in a self-protective hug. They are being asked by the one person they love most in the world, who has in past experience, never dropped or hurt them; to jump. They are
terrified
. They instinctively believe that they could drown, and are skeptical that their parent will be able to catch and protect them.
But with enough reassurance from their mom or dad they eventually, act on faith and jump.
After that initial jump, because the parent caught them as promised, they slowly begin to trust and believe that they will be safe.  And then one day they run for the pool, parent in a panic running after them, trying to explain that they can't jump in the pool alone.
Over time and with experience they learn to trust and believe in something that seemed ridiculous and terrifying in the beginning. They have
taught
themselves how to believe, and how to overcome fear.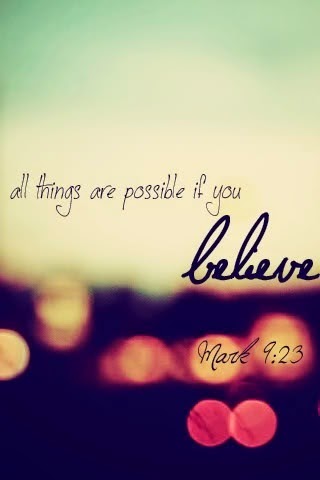 I think the reverse is also true.
When we convince our kids to believe in something that we
know
is not true (like Santa), that it strips them of the innocence and fragility of belief.
These are the same things most of us have grown up with. The phrases "
I'll
believe it when I see it."
Or "If it's too good to be true, it probably is."
That type of energy is all around us our entire life. People call it
being "realistic", but the truth is, it's just limiting your reality,
preventing you from creating a new and better one.
Much of it stems from doubt, fear, and intellectual analysis.
Each of these get in the way of child-like belief, and that is universal across the world. Why is it so hard to believe in the possibility of possibility? Or in "magic"?
Because we have no concrete data points?
Because we believe (subconsciously or not) that….
disappointment is eminent? Who told us that? What data points have we built up over our lifetime that support that core belief?
If that is your belief, that will be your result. Every time.
Let me say that again, just in case you're speed reading. If in your heart of hearts, that deep of deepest place in your core being, you BELIEVE that life will disappoint you. IT WILL. Period. In every area. If you're afraid to jump off that cliff, into the obis of believing in something you cannot see, have no proof to back up, and no logical reason to trust, then that fear will prevent you from jumping. But what faith and belief do is provide a par-shoot, or a soft landing.
So JUMP.
Regardless of upbringing, I truly believe that
anyone
can teach themselves how to have faith and believe in their dream. Anyone can find their own place of unconditional faith. To get the results you want, and to watch your life begin to change, you need to just jump off the cliff. You may not understand everything about how
Hustle.Believe.Receive.
works, or how your life will change, and that's okay.
You just need to trust that it does, there are many, many examples proving this to be true. If you want a different life, if you want to change your thinking and have that change your life, then don't let fear and doubt get in your way. Fear is there, it's impossible to always avoid it, but if we train our minds to think beyond it, and to power through those thoughts then belief begins to be more powerful than fear.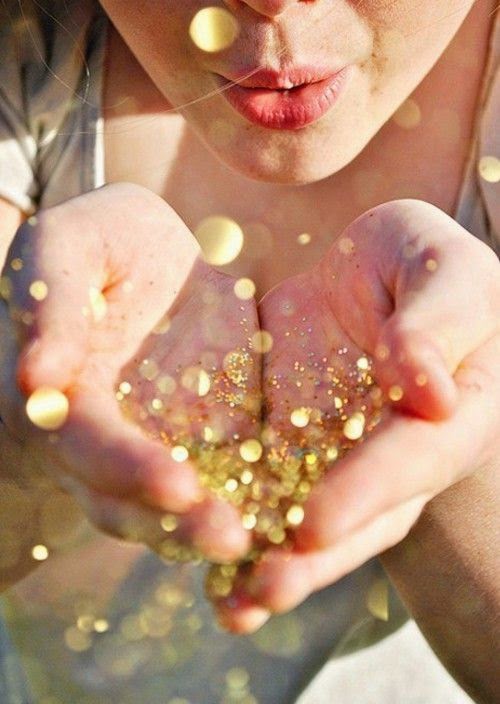 And that's when the magic begins…when you what??? …BELIEVE.
The faith of a child
, the Bible says. It's knowing without question that those experiences are on their way and that at some point in your life, probably when you least expect it, they will come to you.
You will have attracted them through faith and actions. Belief is a learned behavior, like anything else. It's something that comes to us over time with practice. What strengthens belief is celebrating every
little win
, embracing them with gratitude. When you do that, you start to live in a new awareness where you see signs of positive change all around you. You begin to see the little things you're attracting into your life that are part of your dream, and your faith begins to grow. So don't worry if it all sounds
a little crazy
right now, it will come to you as long as you don't give up.
And then one day you will realize that you absolutely believe that this works, it's no longer something you tell yourself, it's
who you are
.
~Read Belief 101 for tips on how to teach yourself to believe
Author Bio:
Sarah Centrella is a Success Coach for athletes and anyone with a dream. She is also an author an motivational speaker.  Follow her on Twitter for motivation and inspiration, and sign up to be a Member of her blog for free success coaching classes.