First Pancake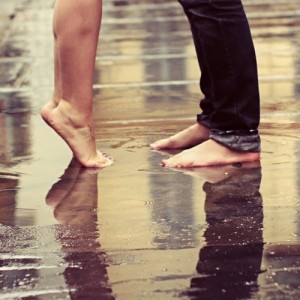 ..
For all of you out there who are going through the end of a relationship and feeling, as we often do that we have lost our chance at happiness, that we have pushed away "The One" this is for you. This is in response to a reader who felt that the perfect guy got away and that no other man will come along to take his place. She feels she cant ever open up to love like that again.
I sympathize so much with how she feels and I know many of you have felt like this too. You meet a great person you click with them, they seem to have everything you want, they treat you better then you have ever been treated before, therefore they must be "The One" right? …but it still ends. And when it does your left feeling like the last boat to happy land just left, and your not on it.
This is for you….
"Honey, he was not the one. You know what he was? He was the man that RAISED THE BAR FOR YOU. He was the man that was given to you so that you can understand what a better relationship is supposed to feel like and how you are supposed to be treated.
But hes not "The One".
If he was he would be with you now. He was the one to teach you what to look for and what to expect and what NOT to tolerate the next time, when the man your meant to love shows up in your life. He was the one who prepared you to meet "The One". If you didn't have him show you all of that, then you wouldn't recognize it, or learn about yourself enough to make changes that you need to make.
Think of him as a "test run", he's the "first pancake". Ever made a batch of pancakes and the first one always needs to be tossed? It tastes the same as the rest but it's just not quite right. If it was right it would have been forever, it would not of ended.
But now you have the ability to learn about yourself from this experience, make the changes that must be made in you, so when "The One" comes along, you will know how to love him and accept his love. And that, honey will open your heart with no effort at all."