One of Those Days
I'm not perfect by a MILLION miles. I'm flawed to the core. Like, no joke! But I mean well. I have a good heart and I try harder than anyone I know has tried for me. I fight hard. But it doesn't mean that every day is a perfect day.
Tonight I looked around the table and I saw happiness and love. I saw mates and matches. I saw two people who look both figuratively and literally like they have been cut from the same cloth. I think to myself what a beautiful thing that is. I think of the stories I could tell when I had my "cut from the same cloth half". But those stories are not relevant anymore, or even comical. They are irrelevant. I sit solo.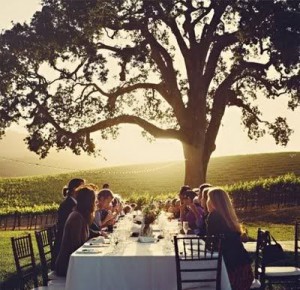 I feel naked without my kidos round me they shelter me from these awkward moments.  I realize that I fall apart when they are not with me. Caring for someone else is what I know it's what is natural and normal for me, and when that's gone I'm naked (and not in a good way!).
I leave the party with hugs, love and smiles. Get into my car, crank Adele and cry. Idk why. Really, I don't (other than I'm PMS-ing). But the tears fall in my lap as I drive. I think of all the love and good will I try to put out there, why does the night end with him there and me here? Me sitting at a table with everyone cut from linen, while I'm cut from wool? When can I be linen too?
I drive home. At my exit I take a left and not a right. I make another left and park my car. I turn up Adele. I look at the parking lot full of cars, and I think the same thing I thought a month ago; "You fair weather friends. It's Saturday night, where were you on Tuesday when my car was the only one here???" But I turn off the engine and close my eyes. Tears run down my cheeks. I look up through puffy eyelids and see the motel room where I stayed with my three babies, for three weeks when we didn't have a home. I breathe, compose myself. Breathe some more. Realize that though I didn't mean to end up here, here is always where I should be on nights like this.
Nights when loneliness seems like it rapes around your soul. Here is where I should come to remind myself that nothing is as bad as living in this place. I will be okay. I am okay. Good times and bad. I will be fine. Someone said the bad days are placed in our lives to make us always remember who we are and where we came from. I can see that.
Tomorrow's a new day.
---