My Life Plan
My #LifePlan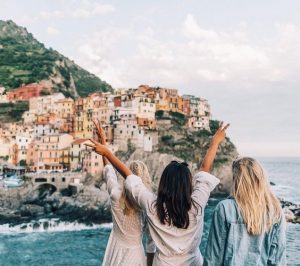 So, in my last post (What's Your Life Plan?) I gave you a task, to lay out in detail the perfect day, 5 years from now. Now what kinda evil person would I be if I asked you to do something, and not require the same of myself? So here's a peek into my crazy little brain, as I share with you a lifelong dream/fantasy I have had ever since I can remember. This took me about three minutes to write because, for all of my adult life this exact picture, this exact day, has been what I've fantasized of as my perfect life.
This is my lifelong fantasy.
It's 2016: I am 41, Kanen is 13 and the girls (my twins) are 9 years old.
I'm standing on the balcony of a villa over-looking the Italian countryside. Vineyards stretched out over the rolling hills. It's a warm summer evening, lavender in the air. I take a slow sip from my glass of wine; inhale the bouquet, let my nose do a little dance, savoring the flavors swirling them around my mouth.
There's a tall, gorgeous man walking towards me with an open bottle of Barbaresco. He graciously tops off my glass, leans in to kiss my forehead, and rests his hand on the small of my back. We lean against the brick railing, and I smile watching the girls play in the vineyard. They are kicking a soccer ball, trying to score goals against their strong, tall older brother. A few of the neighbor kids are playing too, working up a sweet, shouting soccer plays in Italian. They try to keep the ball from the girls, who are enjoying the competition.
My kids are in Italy! Laughing and saying things like "Ciao" and "Bella."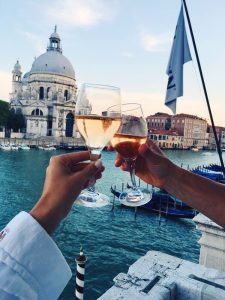 I've found my bliss. The kind of happiness that glows on the inside, and never stops manifesting itself on the outside. The kind that brings its best friend joy, along for the ride. I am filled with a peaceful calmness I rarely know. I'm not worried, or stressed. My brain is not overwellmed with thoughts of bills because money is no longer an issue. There are no schedules, or emails, text messages, Facebook, or phones.
Nothing but this moment occupies my thoughts. I don't have to work a 9-5:00 anymore. This is the reward for a lifetime of pain, suffering, struggle and hard work.
Time does not expire here.
We play, we eat amazing food, we cook. We shop in the open-air markets; we drink wine, and sip espresso.
The kids use their Italian to order dinner when we go out to dimly lit restaurants with large Italian grandmothers bringing us plates of meaty pasta. We eat fresh seafood that leathery old fishermen bring off their aging fishing boats. We dip warm freshly baked bread in cold pressed olive oil.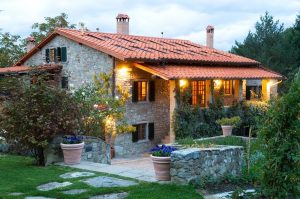 We drive to the Rivera in a sports car, the girls and I with scarfs around our hair like 1940's movie stars. We stay in brightly colored stucco hotels overlooking the cliffs with the mist of the sea in the air. Drink chilled Champagne. We take the train, go to museums, and sing hymns in ancient cathedrals.
Our minds expand, our knowledge grows.
I feel beautiful, maybe for the first time in my life. I am fit and confident, the result of compleating my first (and only) marathon.
In quiet moments I write. One day I'll hold a book I wrote in these hands.
This is all the heaven I need.
This is what I hustle for. This is my dream, and one day it will be my reality.
Go confidently in the direction of your dreams! Live the life you've imagined. -Thoreau
---
Sarah Centrella is the author of the book Hustle Believe Receive which teaches you how to apply the #HBRMethod to change your life and live your dream.