Impossible is NOTHING!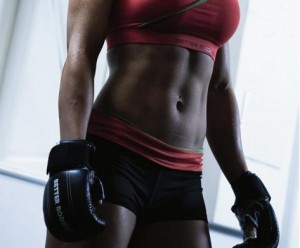 Motivation baby #Abs!
OK so as you may know I've just started working out with my trainer and friend Jerymaine Beasley aka the ANTIDOTE! I've basically struggled my whole life with my weight and my mental issues surrounding it, even though by "normal" standards I'm an average built women (with curves! lol). But I've always wondered what it would be like to break through, challenge myself and actually get the results that I KNOW are possible.
The only time in my life when I've lost any significant amount of weight was when my ex-husband left and I dropped 30lbs in like 3 minutes! But since then I've been stuck at maintaining. So I did it, faced my biggest fear and got a coach. I was honestly pretty skeptical that he could do anything, I've had 2 trainers in the past and basically nothing changed, but I was willing to give it my best try. He means business and even though I complain worse then both of my twins put together when I ask them to clean their room, he patiently waits for me to just do as I'm told (if only he knew what a difficult task that was for me lol!).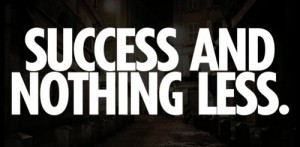 Maybe the difference this time was that from our first meeting I knew he had 200% confidence that getting me the results I wanted was not only achievable for both of us, but a walk in the park for him. This chilled me out, and made me believe he could do it too. That little magic ingredient belief is what always does the trick!
Sooooo…. Last week was our first week (aside from one warm up session a few weeks ago, after which I couldn't walk for a week and needed a break!) and I said I wanted to go for it, so we trained for 2 hours 3 days last week. He gave me my meal plan and today when I checked in after 7 days I had lost 10lbs, 6 inches and 2% body fat, and GAINED a little thing called…. CONFIDENCE.
I'm baaaaacccckkkkk !!!!
I look and feel completely different then a week ago, and you bet my very sore ass was pushing myself in every category today with renewed energy. I mean I felt my lower abs for the first time since before I had my son! Talkin like 10 years here (or 9 I'm not great with math!).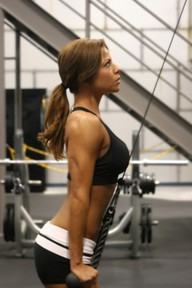 The best part is that my son who is 8.5 is all inspired now too. He's been playing soccer the past few weeks and I showed him some of Coach J's moves and he was allll about it! He even had ME do them again, and made me call him Coach K (his name is Kanen)… damn I created a monster. But to see him drop some weight and finally get healthy after struggling this past year has been so rewarding to watch. He is like a bran-new kid!
It's amazing how different you feel when you put the work in. Just like anything else when your in the middle of getting your hustle on it can really suck, but the rewards from the combination of belief and work are always more then worth it.
This is the ultimate proof to myself that I really CAN achieve anything I set my mind too. Even this one thing that has eluded me my whole life, even this I can take control of and use my mental toughness to get the results I envision.
"Impossible is Nothing" –Adidas
Boya!