Washinton DC: Law of Attraction Manifestation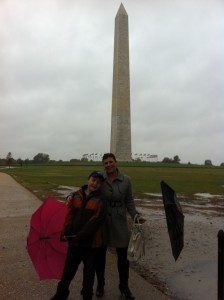 Kanen and I at the Washington Monument
Let me paint a picture and a time line for you to help lead
by example, that IMPOSSIBLE IS NOTHING.
If you follow my blog then you know that I have been through a lot of trials the past 6 or so months. What I refused to do however is give-up. I believe so strongly in the positive power of the Law of Attraction and have seen it transform my life the past 3 years that even though it seemed like so many bad things were coming my way, I refused to stop believing. It just made me want to prove my theory to myself and show anyone who is interested that this really can change your life and take you where you want to go.
My examples are unique to MY dreams, MY goals and MY visions, but they are generic at the same time. The principle and the way I break it down can work for ANY goal, ANY dream, and ANY one.
By the way, I'm now constructing a new board called my Reality Board. It looks just like my
Vision Board
except it will be filled with the picture that once was on my
Vision Board
next to the pictures of me LIVING out those moments in REALITY, I'm sure I can fill up a board already!
So as you read in my last post, I took my son to 
WashingtonDC and Baltimore
this weekend. It's a trip we have planned since last summer, and one I had envisioned so vividly in my mind that when it all
unfolded this weekend it felt like deshavu. I swear to god it felt like I had already been and done everything. Because I was laid-off recently from my corporate job, I knew I was making the trip on a much smaller budget then I had intended, but I wasn't worried. I knew it was gonna be perfectly no matter what and just knew that the magic of the Law of Attraction would bring my vision to
life.
By now I'm hyper aware, and notice and EXPECT the magic. But when it comes I'm still always amazed, blown away, and utterly grateful. I NEVER take it for granted. This weekend though, was beyond words. It was every single detail I dreamed it would be and far beyond.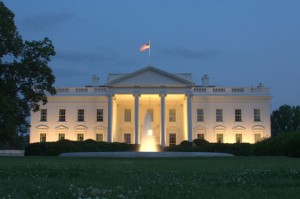 Picture of The White House on my Vision Board
I wanna break down some details for you, so that you can see how the Law of Attraction literally attracts your dreams into your life, with very little effort on your part. That is the magic of it. You dream it, and a
ton of seemly random things collide to, Whala! Deliver your dream.
Magic Unfolded as Follows:
When we got to DC Kanen and I were so elated to finally be there! We walked to dinner in the rain without umbrellas, we chatted and planned our weekend over Italian. We woke up early on Saturday morning to peek out our window and see pouring rain. But who cared? We were in
Washington DC
!!
OMG!
The White House
was our first stop, and we literally skipped down the quiet streets toward it like it was a Wonka Factory.  We FREAKED out when we saw it! Reminding ourselves of all the times we looked at the picture on my wall and talked about being there. We wondered if the
Obama
girls were eating breakfast inside, and what they would dress up as for Halloween.
Then we walked through the rain, happy as wet, freezing little clams to the Washington Monument and the Lincoln Memorial (Kanen's #1 stop in DC the place he wanted to see the most!). Everywhere we went people where insanely nice to us. Offering Kanen extra little things almost everywhere, it was like no one had seen a mother son travel before! Was nuts. But we smiled and were so ridiculously happy that people probably thought there was something seriously wrong with us and took pity.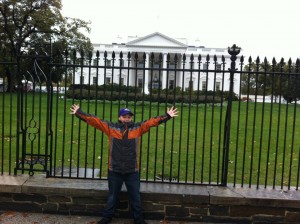 Kanen at The White House
At Starbucks we got drinks 2 sizes larger then we ordered. At dinner we got free appetizers. It seemed like everywhere we went the universe was giving us little rewards, little treats. We noticed them all!
We walked to
Georgetown
, and fell in love with it! We
pointed out every old building and all the amazing sites. We found the perfect book, a coffee table book called "BELIEVE" filled with amazing quotes on believing, of course I HAD to have it.
Sarah Centrella is the author of the book Hustle Believe Receive which teaches you how to apply the #HBRMethod to change your life and live your dream.
Follow on social media: Instagram | Twitter | Snapchat | Pinterest | YouTube |Periscope @sarahcentrella