Happy New Year to you….
 May 2012 be filled with magic. 
With joy.
With lessons that make you wiser.
Laughter that makes your belly shake, your eyes water and your cheeks hurt.
Nights that you never want to end.
Days that you wish could be rewound and played in slow motion.
People who are there for you more then the ones who are not. 
Love.
 Unconditional Love from new and old sources. 
Belief.
Belief in YOURSELF. 
In love.
In the possibility of possibility. 
Belief in "what if". 
May it bring you experiences you have day-dreamed of… wished-upon-a-star for, and imagined like a child. 
May there be many moments you remember to pinch yourself.
May you be grateful for EVERY experience… Learn from the bad ones, and multiply the good. 
May 2012 teach you to be kind, forgiving, loving, patient and grateful.
May it show you that life is beautiful and you are a beautiful contribution to us all.
May it teach you to be kind to yourself. 
My wish for you in 2012 is that you BELIEVE all the above and more is possible for you in this new year.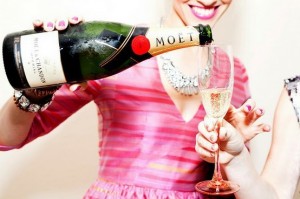 Cheers!!
Sarah Centrella is the author of the book Hustle Believe Receive which teaches you how to apply the #HBRMethod to change your life and live your dream.
Follow on social media: Instagram | Twitter | Snapchat | Pinterest | YouTube |Periscope @sarahcentrella