Uninspired.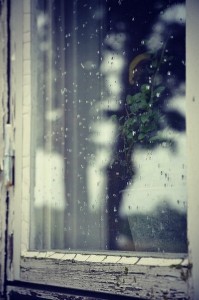 It NEVER stops raining…
I'm feeling uninspired lately.  I know me uninspired? It happens.
I think it's primarily living in Seattle that is really getting to me in a way I can no longer shake.  I can finally admit it, I'm not happy here at all. It's like living at the bottom of hell. I'm sorry to all of you Washington and Seattle people, not trying to bag on your home, but it's just NOT for me. I can't take it. The black days, the endless rain, the miserable traffic, the unfriendliness of the people.  I've lived here a year and haven't met a single person. And that's not like me.
I'm all for doing whatever it is I need to do to succeed and provide for my family, and the reason I came here was, and still is a great one. For a great job, but it's been such a personally draining, depressing, and generally difficult year trying to adjust up here.  And I've officially decided I can't take it anymore! My heart wants to move to Washington DC so bad, I'd do it in a minute if I could make it happen, and hopefully someday I can. But if nothing else I need to move back home to Portland where at least the sun occasionally shines, the sky isn't a black blanket on top of you, and my friends can be part of our lives again. I need it. I'm slowly losing my motivation and there are days when it feels like all my goals and dreams will never come true. Or that I've missed the boat on them.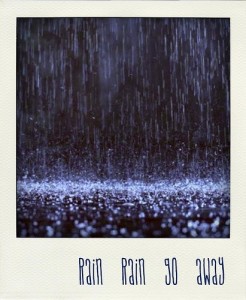 I get discouraged.  I work so hard and make so much progress and then… nothing. Or… closed door after closed door.  I've spent the last year writing my memoir, only to be told by 22 publishers and countless agents that I'm not a writer. That the story would be good if someone who knew how to write took on that task. Some days it just feels like you take one road and it dead ends, then the next hits a brick wall, until your surrounded by walls… that's were I feel I am now.
Frustrated. Discouraged. Lonely and annoyed.  All things that should NEVER describe me. I need to make a change.
I'm not going to quit, obviously. I don't quit. I'll keep on keeping on.  I'll keep on believing and keep on hustling to make my life exactly what I want it to be, not just financially but where I live, and who I love.
I want it all. Yesterday.
But today I want to sit home in the black rain and cook comfort food with my babies, and stay in my PJ's, and dream of a day where I will wake up to sun, and blue sky, and my book will be published and I'll be out of this funk. Here's to that.
Sarah Centrella is the author of the book Hustle Believe Receive which teaches you how to apply the #HBRMethod to change your life and live your dream.
Follow on social media: Instagram | Twitter | Snapchat | Pinterest | YouTube |Periscope @sarahcentrella