Keep It Movin'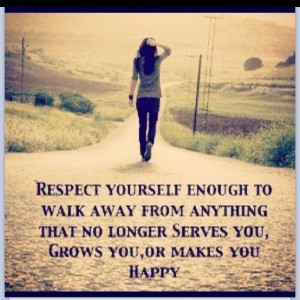 Keep it movin'.
I feel like I'm turning over a new leaf.  Like I'm finally ready to address the areas of my life that I've been putting off because I knew the work required to get them right, would be heavy.  Think I'm finally ready to cut the cord of co-dependency that I've had attached to far too many people in my life, who in reality, bring no value to it. Time to keep it movin'.
I've had a few major epiphanies lately.  One is a tough one, the biggest sore spot in my personal journey…. my relationship with men and dating.  It's been… I'll be brutally honest here… a train wreck. I've now been divorced/separated going on four years, and what I've realized is that on some level I really, truly want to remain independent.  I don't want a man.  I don't want to rely on anyone.  Don't want to ever find myself in a situation where I've just totally been fucked over.  I think I subconsciously want to raise my kids my way, on my own.
That of course is NOT at all what I THOUGHT I wanted.  I thought I wanted to get married again, and rebuild the type of family unit I was used to.  Four years later that's not happened.  Not that there have not been several close calls. But as I look back on my failed relationships I realized that I subconsciously picked men who I knew I could never have a future with.  Picked men who reinforced the belief system I had about them in general.  And as the Law of Attraction does, it delivered to me the physical equivalent of that belief system.  It brought me men I couldn't have a future with and ones that I knew from the start, would ultimately fail. And (shocker) they did.
But it's just been lately that I've realized the underlying reasons, and really taken a look at how those belief systems have been blocking me from getting what I do ultimately want.  They are so deeply embedded in my subconscious that they prevent me from giving anyone a legitimate chance.  And they block me from drawing into my life a man who could actually be a perfect addition to my family.
So I've decided it's time to rewrite those belief systems.  Digging deeper than I ever have before.  The surface stuff (writing lists of what I want etc) have not gone far enough into breaking down my underlying negative beliefs.  I've recognized for a while now that I was drawing repeat scenarios into my dating life that were, all bad.  I've been able to see it, but wasn't sure how to correct it.  Now I know. Now I need to really ask myself if I'd ever be willing to share my family with anyone else? If I'd ever really want to jointly make decisions again? If that life is even right for me anymore?  I think until I answer that, then I wont ever be able to draw the right relationship into my life.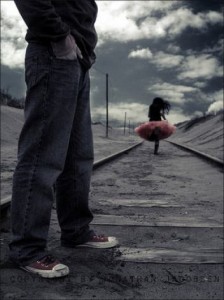 Time to walk away.
So I've decided to cut the dead weight.  I've looked at the people I know and interact with, and put them into two categories: 1. Put equal effort into our relationship/friendship OR 2. They suck the life out of me.  And if they fall in group two… I'm done. I'm done throwing good energy after bad.  Done letting people that don't bring value to my life, or care about me in the same way I do them… take my attention away.
It's a new year.  I want it to be my best year ever. I want to live a happy, simple, positive, healthy life.  I'm willing to finally make those adjustments and changes to insure that happens.  It feels great. Honestly it does. I've been working out everyday, eating right, so my physical self feels better than I have in years.  Now it's time to get the rest of my life feeling lighter and healthy too.
Finding peace and happiness within myself, and not looking for it externally is the plan for 2013.  Working on a better me.  From now on I'm in a relationship... with myself.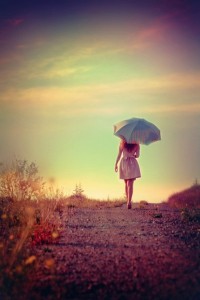 Sarah Centrella is the author of the book Hustle Believe Receive which teaches you how to apply the #HBRMethod to change your life and live your dream.
Follow on social media: Instagram | Twitter | Snapchat | Pinterest | YouTube |Periscope @sarahcentrella