New Year, New You?
I've been getting a ton of letters and emails/messages lately from people who want help getting motivated and inspired to lose weight and get fit for the new year.  Now is as the perfect time to make big changes to your life and fix all the elements that you don't like.  For many of us our physical appearance, how we feel about ourselves, and our energy are all connected to our weight and or lack of exercise.
If you know me, or much about my story, you know that I've always battled weight and self confidence my whole life.  When I discovered the #HBRMethod, and after my ex-husband left I lost about forty pounds that first year. I've used it to keep the weight off for three years, but the last six months living in Seattle, I could tell that I wasn't feeling like myself.  The weather, along with other parts of my life, had left me feeling stagnant, which was affecting my energy and desire to make the time and dedication to workout.
Well, the thing I love the most about the LOA is that it's taught me how to really live in the present moment.  It's taught me not just to be aware of my life on a larger scale, but also my daily attitude and thoughts.  It's also given me the skill set to adjust both, when I feel myself slipping back into old negative patterns.
So with the dawn of 2013 came a renewed promise to keep my goals clear, and my head in the right space to propel myself to the next level in this new year.  And a big part of that, was finding a workout routine that would work in my crazy life.  I also needed one that I'd get results from quickly, that would get me back on track, and feeling fabulous! So when I met a new friend who's passion for The Barre Method workout was irresistible, I took her up on the offer to take me to my first Barre 3 class.  Mostly because she said with such unwavering conviction; "this will be the first day of your new life, and I want to be able to say I was there when it happened".  With such a powerful endorsement for what this class was going to do for me, how could I say no? I believe we draw into our lives what we need most, right when we need it the very most.  And lord knows, I needed something!
So we went to class.  I dreaded every second.  I was far and away, the largest women in there, I doubt anyone weighted over 125 lbs in the class but me! But I didn't care. I was there, committed to giving it my all, and anxious to see if it could deliver on it's promise to make me feel amazing.  Well, six classes later I can attest that, yes in fact I do feel AMAZING! I'm full of renewed energy, positive outlook for the new year, tighter body and a much fitter mind. It's exactly what I needed.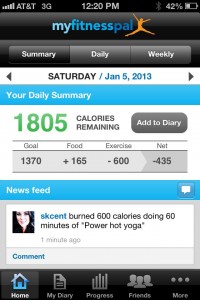 Add me as a friend and I'll personally encourage your progress!
The other thing I've committed to is tracking my progress on the app My Fitness Pal (available on the app store for most smart phones I think, for free).  It's an easy way to track your daily food and exercise in a way that is motivating beyond belief!!
So here's what I'm challenging each of you on for this new year.… I just put myself out there in a rather humiliating way, so now it's your turn! Download the app, find me on it (skcent is my screen name) and I will personally encourage your daily progress, and together we will make 2013 our fittest and best year yet! The app is free, and you can do any type of exercise/eating plan you like, it's simple. Awareness and accountability is what it and I am offering, to be your personal encouragement coaches!
If you are ready to make this your best year yet, and if fitness is part of your goal, then lets go!!!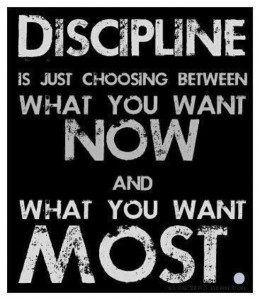 So true.
If you have other things you want to improve on this year and need help or suggestions on how to accomplish those goals then feel free to email me, I'd be happy to help believeloa@gmail..com
UPDATE: Jan 26th, 2013
So it's now three weeks into the "new me" and I gotta give myself props for sticking to it better than I ever have before.  I'm LOVING Barre3 class, and have been going 4-5 days a week when I can fit it in my busy schedule.  I've noticed a massive transformation in my body already. I'm even getting a six pack abs!! Something I thought only surgery would give me after my twins.  I've also been sticking religiously to the 1,200 calories a day and have lost 5 lbs so far, but again my body looks totally different from this class.  And best of all I'm feeling amazing, more energy and much more like my old self! Getting my grove back 🙂
If you haven't yet, add me on the app. It's such an amazing fun and easy way to stick to your plan.  Let's gooooooooo

Sarah is the author of the book Hustle Believe Receive.