Manifest Love.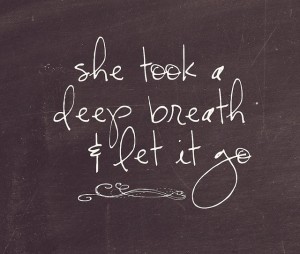 For the past year or so, I've not dated. I've taken this time to write my book, focus on my career, my
children and finding love within and for myself.  It's been a difficult journey at times, and certainly lonely in the beginning.  But over time, I began working through my past, as I began writing my memoir last year. With each revelation I got closer and closer to my own truth.
With each phase of my journey, I began to slowly let go of the people in my life who kept me tethered to a past I was ready to leave behind.  I cut the ties that bound me, and the ones that were unhealthy, and my circle kept shrinking.  But it felt good. I felt strong for turning my back on the negative drama and allowing room for positive energy.
I spent time soul searching, going deep, examining all the things that I'd not wanted to see about myself and my past, and little by little forgiving them and setting them free.  And then I found new mantra's like "I am open to receiving love. I am loved." And I added "He will find me" to my wall at work, under a printout of my blog post A Letter to My Future Husband.
I decided I was done searching, done being restless.  That the peace and love and safety I'd always looked for was inside me all along.  And I began to really trust that the Universe would have my back someday when I was ready; and so… I just let go. Let go of the struggle.
I went to yoga and for the first time tried Camel Pose (a pose that literally opens and stretches the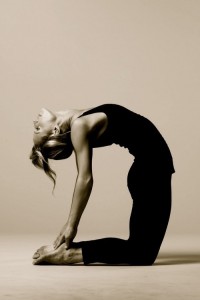 Camel Pose
heart muscle).  I realized I hadn't even tried that pose since I was married, six years ago.  And the first time I tried it, I could feel my chest expanding and what felt like my heart muscle tearing, like an old piece of leather being pulled apart. It was actually painful.  When I laid down after the pose, I let the tears fall through the sweat onto my towel and I knew, I'd just taken a giant step in the right direction.
I knew that for him to find me I needed all the other crap and clutter and distractions out of my life for good. I needed to be able to get through my days alone and be happy.  I needed not to "need anyone".  I needed to KNOW he was on his way, and I needed to embrace all the moments of my life that are perfect and beautiful just the way they are.  I needed to find peace in the knowledge that he may never come, and happiness in this moment regardless.
I am finally there.  The last few months have been so freeing, as I've moved through this process.  And then I read The Alchemist and I felt like everything I'd been working on had led me up to that point.  It made everything crystal clear.  It quieted my fear, and took my process to a deeper level.   It allowed me to finally let go of a dream I'd held onto for two years, for a dysfunctional relationship. And I felt relief and peace fill me from the inside out.  And then I surrendered my remaining fear, which had been a security blanket for so long.
The next day, at a dinner party… he found me. 
Click HERE to pre-order my book #HustleBelieveReceive which gives my 8 steps to success to changing your life and living your dream. Not all "law of attraction" teaching works, in fact most don't.  But over the last 5 years I've learned what does and how to quickly and easily apply it to get fast, life changing results. Learn more about my #HBRMethod for success.