Patrick Johnson: Inside the Mind of an Athlete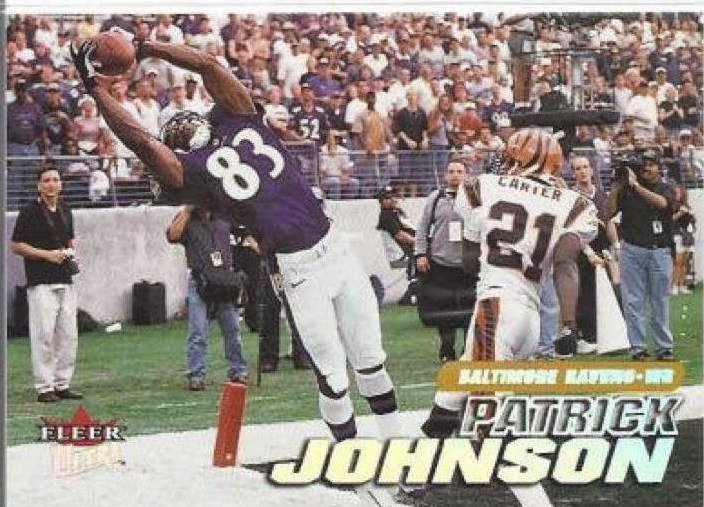 Meet Patrick Johnson. He is my fifth example and story in my series Inside the Mind of an Athlete. 5 Oregon Football Players: Their Lessons Could Change Your Life and his story is all about what happens when your Ultimate Dream has been achieved? How do you cope with no longer living a certain type of life, or that specific dream? How do you redefine the next phase of your life and make it just as rewarding?
Patrick grew up in a small town in Georgia, playing baseball at the Boys and Girls Club. "There were not a lot of opportunities for kids where I came from."  Patrick tells me.  "I never really played organized sports until my Junior year of high school.  So I didn't grow up with that dream of becoming a college football star or playing in the NFL."  Patrick joined the football team with prompting from his friends, his Junior of high school. That first year he wasn't allowed to play (transfer policy), but he practiced with the team relentlessly.  Finally his Senior year he started at quarterback, taking the field with guys who had been playing the game their entire life. "I knew that the learning curve was going to be  tough. But I've always tried to be the best at anything I do."
But when his coaches told him after just a few games that they wanted to move him to running back from QB, Patrick did what many competitive, upset seventeen year old's would do; he quit the team.  For a day. "But that was the best thing that ever could have happened to me. It changed my life, really. Had I stayed in the QB position I never would have gotten a scholarship to play for Oregon. It was a huge blessing in disguise."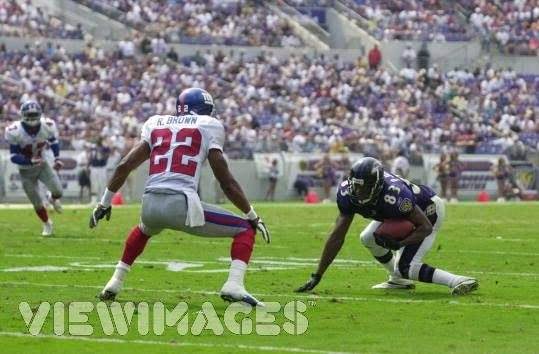 Sarah: When did you realize that playing football was your Ultimate Dream?
Patrick: I was so inexperienced in the sport when I came to Oregon. I was just focused on getting better as fast as I could, giving it my all. My skill level wasn't at the same level as the other guys, I doubted if I could even do it. But you just have to go out and be willing to really, really work at your craft and do what it takes to get better. You can't just say 'I have a goal or a dream', you have to go make it happen.  I would watch films of NFL players and think, 'there is no way I can physically do that'.  And then I would go out and try to do it. 
The lasts three or four games of my senior year at Oregon, that's when I finally had the confidence to think I could do what they did. I had what they had.  And that's when I realized I could take it further.
Patrick was taken in the 2nd round of the NFL draft in 1998.  He played eight seasons as an NFL wide receiver, including winning a Super Bowl with my favorite team; the Baltimore Ravens.

Sarah:  At what point in your career did you start to think about life after football?
Patrick: I started thinking about that on day one. Before I was even drafted. In this sport it can all be over in one play, you always have to be thinking about that. I've always been an entrepreneur, even in college I started a few business. Some failed, some had moderate success, but they all taught me valuable lessons, and all kept me in the mindset that at some point football would be over. 


Sarah: What has been your key to success throughout your life?
Patrick: At each stage in my life I've always surrounded myself with very competitive, successful people. When you do that it forces you to up your game. And a lot of the methodology I learned in sports… like you have to manage your expectations. Both of yourself and others. You can't win every time. There are going to be times when you are disappointed and you need to learn how to deal with that and how to not let it distract you.  And self-motivation is the key to success. You gotta always be the first one in and the last one out. Work harder than anyone else, push past the boundaries.
Sarah: Did you have specific goals for after you retired from football?
Patrick:  I don't like to call them goals because I think it puts a ceiling on my potential. I don't want it to ever be a destination I'm reaching. I work extremely hard at what I do, I try to keep it real simple. For me they are more of a benchmark, a way to hold myself accountable.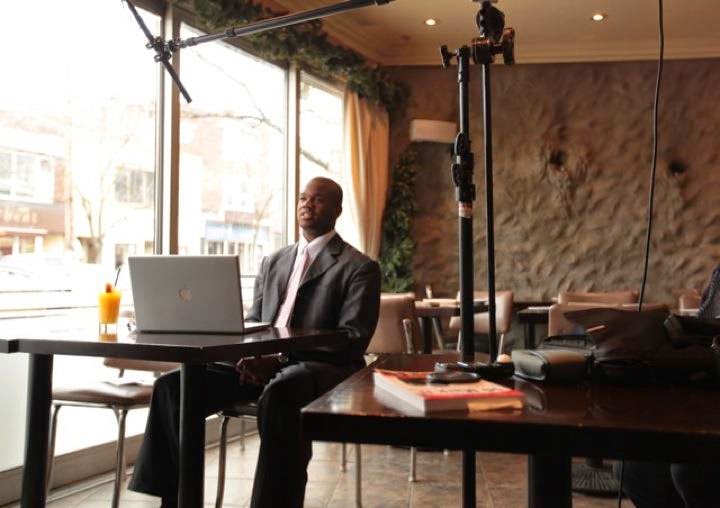 Patrick is always hustling (working)
Sarah: You've managed to be as successful after football as when you played, what do you do now? 
Patrick: I build and run companies, it's my passion.  Right now I run two publicly traded and regulated companies. One in the oil and gas sector in Texas and one in construction in Canada. I also work in hedge funds and sports radio.


Sarah: What is your dream for your life now? 
Patrick: I want the generation after me, my son and nieces and nephews to have a better future full of opportunities. And not just family, but I'd love to impact that generation, and other kids that don't have great opportunities, so I try hard to give back and to support causes that help provide those opportunities. 


Sarah: What keeps you going? 
Patrick: I don't have "quit" in me.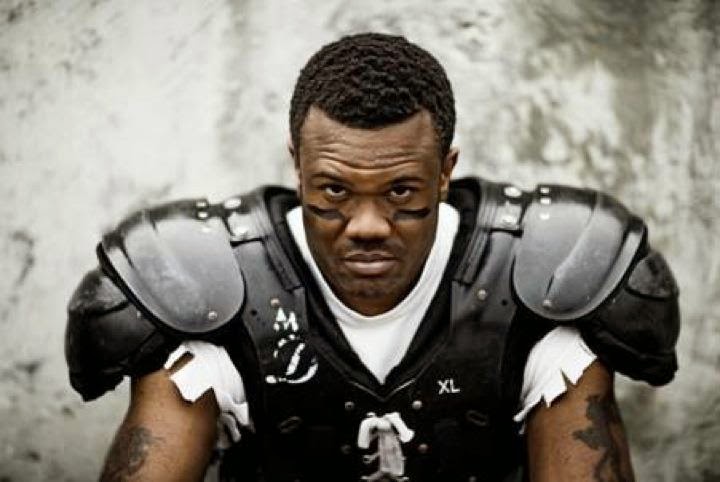 I love the lessons Patrick shared, that sometimes something you think is "the wost thing ever" turns out to be your greatest blessing. Our ability to believe and trust in that can carry us through so many difficult times, his story is the perfect example of that.
The dream for your life doesn't end when you reach a desired goal or destination. It's always a process of redefining it, it's always in motion. That dream is what gives you focus but it's never static, it's always evolving and growing and the tools you learn to achieve and live one dream are the same ones that will carry you to your next success. It's a personal
commitment you make to give it your
everything
.
To demand success, and greatness of yourself.  And with each stage of the journey you rise higher. Giving back and being of
service, teaching others and being a mentor, reinforces what you know.  And finally I loved his key to success, surrounding yourself with successful people teaches you how to be successful.  And when you've reached a level of success yourself, giving back and mentoring others is just as important for your growth.
I hope this series has inspired you to believe that anything is possible. These five guys are human, they are not
Superman
. They are guys who grew up and worked hard and refused to quit once their dream began to build inside of them.  They are the living examples of the
#HBRMethod
  They have shown us that with Relentless Pursuit anything really is possible. They've also demonstrated how visualization is a critical part of manifesting your dreams, and how non of it is possible if you don't believe in it. Take these lessons and make them part of your life, they are powerful and have the potential to inspire greatness in you. And like every single one of them said, there is no "living your dream" without The Hustle. So get to work! All of their inspiring stories will be featured in my book
#HustleBelieveReceive 
Be sure to read the other stories in this series:
Week #5: Patrick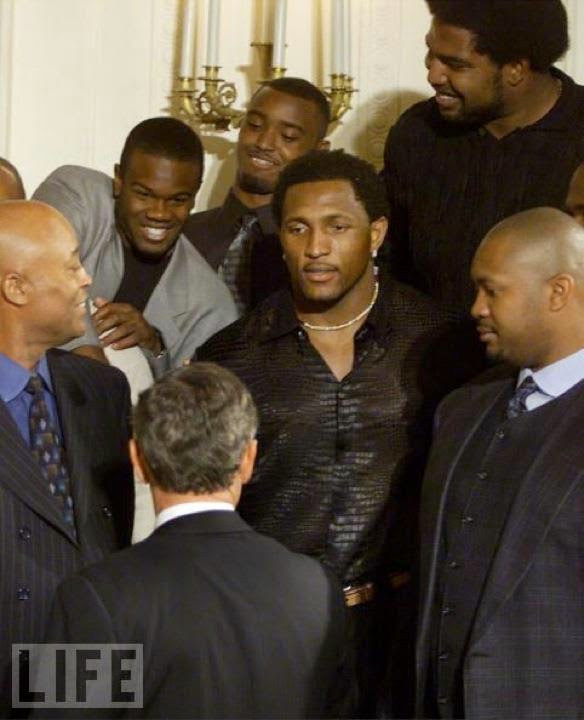 Patrick shaking hands with then President George W. Bush after winning the Super Bowl