Five Tips To Make A Powerful Difference In the World
*Guest author post. Written by Lisa Powell Graham.
Like many little girls, my childhood dream was to be the first female president! I also wanted to be a writer and dancer, both of which I've accomplished. And although I've not become president, I've had the honor to work on the campaign of the women who won the popular election for President. As part of living my dreams, I also have dedicated myself to making a difference for others. I want my legacy in the world to be a legacy of love. The issues I care most about include fighting for women's rights, and helping to ensure that girls globally receive a quality education. One of my biggest missions on earth is empowering women.
I have used the principles of #HustleBelieveReceive to live my dreams and to give back to the world! And I know if I can do it, you can too! In fact, I have lived so many of my "bucket list" dreams already despite having overcome huge challenges, including being stalked by a psychopath who was an ex-convict, and being drugged and raped. I have overcome the depression, post-traumatic stress disorder (PTSD), and panic attacks that were a result of being a victim of sexual trauma and assault.
By being brave enough to dream up a vision for my life that thrills me, to believe in it, and to hustle enough to step into that vision, I have created a life beyond my wildest dreams! And the best part is that I feel like I am just getting started….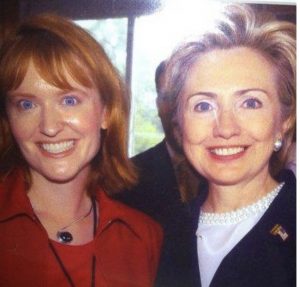 Here are five tips on how you too can make a powerful difference in the world, while using the #HustleBelieveReceive principles to create the life of your dreams:
1) What will your legacy be? Take the time to reflect upon how you'd like to make a difference in the world. I suggest setting aside 10 minutes of quiet time and journaling about this question. If you could make a difference in any arena, whether it's women's rights, the environment, animal rights, or something else, what would it be? What do you want people to remember you for after you leave this world? What do you care about most?
Write about your legacy as if you have already lived it, i.e. "As a lifelong advocate for women's rights, I have helped a number of organizations by as a Board Member and by donating money to the cause. As a coach and mentor, I have empowered other women to step into leadership roles. And I helped found a charity that helps girls grow into strong, powerful women!"
I have lived this vision in many ways already! I am currently a Board Member for www.OneMama.org, which saves the lives of mamas and babies in African villages where people live on less than $1.25 a day, and for JCBS Global, Inc. which provides much needed services to immigrants in NYC. I am also an organizing committee member of Emerge New York, which trains Democratic women to run for public office. All of these organizations were founded by powerful women committed to making a difference in the world, and I am honored to help! And I recently launched a pilot program for www.MadamPresidentProject.com which trains girls to be leaders, starting in the 5 th grade.
2) Research the organizations already working on this cause. Chances are there are already a number of organizations that are championing the cause you care about. If you love animals and want to get involved with animal rights, you can start with PETA.org or The Humane Society, and know that there are probably also many other organizations near you doing great work, too! If an organization does not yet exist to support the cause you care about, maybe that is because YOU are the one meant to launch that organization in the world! Google the cause you care about and ask family, friends and your Facebook "hive mind" how you can make a difference on what matters to you. Alternatively, if you already know that the mission of a particular organization inspires you, whether it's the ACLU or Planned Parenthood or Big Brothers, Big Sisters, look into their work and how you can help!
2) Decide whether you currently want to commit time or money to the organization, or how you wish to contribute. Just as some people tithe and give a church 10% of their income, you can decide to commit even 1% of your income to charity (so if you make $50,000 a year, that is only $500 a year, or about $42 a month – which is only about $1.37 a day – way less than a single Starbucks latte!). Know that whatever you can give truly makes a difference!
If you don't have money to donate right now but want to help, consider volunteering at an animal shelter, or at Planned Parenthood, or on a political campaign for a candidate you admire. Nonprofits and political campaigns always need more volunteers to get the job done!
4) Start where you are, and pick a way to make a difference now! Maybe your dream is to volunteer in Africa in a medical clinic someday, or to help Syrian refugee children. If you cannot find a way to participate in that activity right away, but want to start making a difference now, either donate to the cause or find a way to manifest this kind of service opportunity locally, where you are. There are likely local organizations or churches that support refugees, and you may be able to "adopt a family" – not literally, but simply providing some emotional support and spending some time with the family.
If you want part of your legacy to be the people you helped, there is always a way that you can start now, from where you are.
5) If you want to get more engaged politically, there are so many great resources out there. To give you a starting place, I recently wrote a guidebook called VIVA LA RESISTANCE: 100 Simple Tips to Stay Sane, Strong and In Action. For anyone who feels frustrated by politics or does not feel your elected representatives, where local or federal, are representing you well, this will give you tips on how to be more engaged politically and how to use your voice to make positive change. I also included lots of tips about how to avoid burning out. Sometimes we neglect our own health because we are working so hard to make the world a better place!
As you live your dream life, remember to dedicate part of it to giving back! Being of service in the world truly does bring joy.
"Each of us can make a difference, and all of us ought to try!" said President Barack Obama.
Lisa has achieved some of her major life long dreams including; working for former Secretary of State, First Lady, U.S. Senator and 2016 presidential candidate Hillary Clinton. She is also an accomplished dancer and author. Lisa is a Princeton graduate and holds a Master's Degree from Harvard.
Lisa also shared these tips at this weekends Empowered Ladies Social, my first ever live event on May 20, 2017 in Portland Oregon.
You can reach the author at lisa.powell.graham@gmail.com