The Relentless Pursuit Project
The last two years have been such a crazy ride for me. It's been hard to keep up with all the changes I've gone through. But with every obstacle my relentless pursuit has remained steadfast and stronger than ever.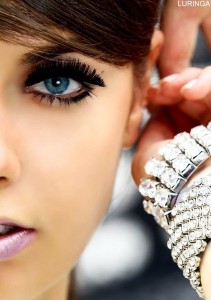 Eye on the prize. Tunnel Vision
I've had a very clear vision in my mind of what I want to accomplish long term, one I've not shared with many people. It always scares me just a little every time I put into words what my little brain has been marinatin. But I also believe those words help to turn my marinade into reality, so I'll choke down the fear pill again, and put it out there.
When I was at the early stages of starting over, I looked around and it felt like there was no one like me. None of my friends or family had gone through anything like what I was facing. No one I knew was in a similar desperate financial state. I looked for hope in things like The Secret movie but felt more frustrated because there was definitely no one like me there either. The rich and famous were already that way. Everyone but me seemed to have it all together. Seemed to have arrived. I felt like an even bigger failure. So I withdrew into my own little world with my kids and hatched a plan to make my dreams a reality. Then slowly I started sharing pieces of that here on my blog.

But what I needed so desperately then was an example of someone like me, who was making it out. Who was reinventing their life and finding some type of success. But I never really found that example. So I decided that even though I had no idea what I was doing, I'd put myself out there. I wanted to be very real and raw, so that hopefully someone else might not feel as alone.  I became a chick on a mission to prove that anyone can become whatever they set their mind to. That anyone can deliberately turn their life around at any point and make dreams that seem so out of reach, come true.
The only way to do that is to document my journey so that you can see me start from nothin but hope, and turn it into somethin full of life.
I'ma call it: The Relentless Pursuit -Project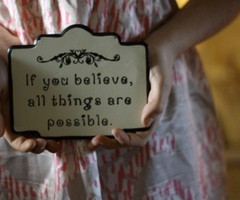 ~
My dream has been for many years to write my memoir and use it as a tool to inspire people around the world. To get it published in a away that no matter where you live, you can read it in your native language. That anyone can understand the common human emotion, faith and determination in it. Then my dream is to continue my public motivational speaking career and hopefully one day have a TV show that will bring simplicity to the idea of "self-help" and or a International traveling cooking show with me and my kids (Reality Show format).
I put all this out there for one simple reason. That some how, some way I believe with all of me that those dreams will come to life. And I want this day, and this post to always remind me that I've had a plan. And to remind me that no matter how many brick walls I will run into on the way to fulfilling those dreams, that if I am relentless and stay true to myself, they will manifest. And when they do I want all of you to be part of it. I want you to take this journey. and this challenge I've given myself, with me. I want you to know, believe and see that anything really is possible.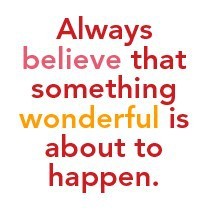 …
I promise to keep you informed of my progress along the way. This Friday my book comes back from the copy editor and goes to my Agent who will be sending it to our first group of publishing editors to read. It may be a long hard process or it may surprise me, I have no idea. All I know is it will happen and when it does I think it will break new ground. And I know it will change the kids and my life forever.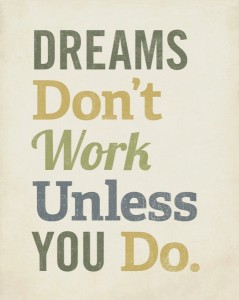 Relentless Pursuit
Believe in magic…. Let the games begin!!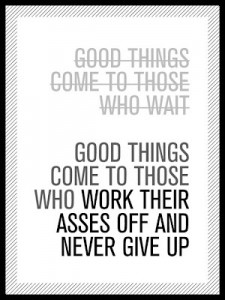 Relentless Pursuit!
Sarah Centrella is the author of the book Hustle Believe Receive which teaches you how to apply the #HBRMethod to change your life and live your dream.
Follow on social media: Instagram | Twitter | Snapchat | Pinterest | YouTube |Periscope @sarahcentrella