Single Mom Globe Trotter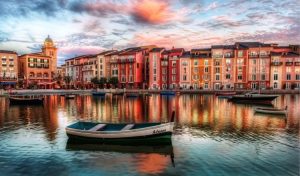 I've had a life long dream to travel the globe. But more specifically… to go to Italy.
If you're a longtime reader of this blog, or a personal friend of mine, then you already know this. It's been my obsession since I was eighteen years old. That's when I fell in love with it for the very first time, in the film Only You with Robert Downey Jr. I'd just graduated high school and when the footage of Venice came on the big screen I was transfixed. The footage of Tuscany left me with lifelong fantasies of getting lost in a tiny janky car roaming around the Tuscan villages, drinking wine from a bottle. And the scenes of the Amalfi Coast… we'll… I have no words to do them the justice they deserve.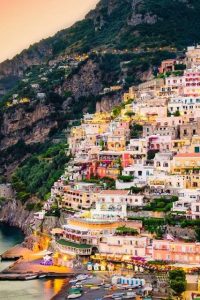 There have been several times in my life when I've seriously planned my adventures in Italy. The most recent "plan" was in 2012, when I truly thought I'd actually go through with it. I mapped it out, I had a plan. But I never bought my ticket. I couldn't be across the world for two weeks without my children, I reasoned. That would panic me, and I'd not be able to enjoy it.
As time went on I realized that I couldn't imagine making that trip without my kids, because the entire time I'd just wish they were experiencing it with me. But how on earth could I ever make that happen? Take a family of four from Oregon to Italy on a single mom budget? I had no idea. But I also knew that this obsession had passed the point of no return. It consumes me. It's my happy place when I'm stressed. It's what I've worked so hard for all these years, to build a life where I could show my kids the world, that has always been my end goal in everything I do.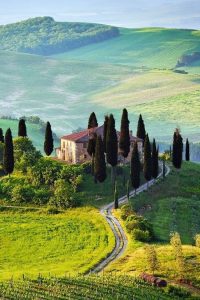 Lately I've had an unshakable sense that time is passing me by. That my kids will be off to college while I'm still hustlin' thinking they are babies, and I will have missed my window. That is my greatest fear, that I'll miss my chance. That they will be teens and not want to travel with "mom," or that when we do they'd rather be on their phone then experiencing the world. My window is closing with each passing day. The time is now. My son is thirteen and my twins are nine, there is never going to be a better time to make this trip as a family then now. So a few weeks ago I made a concrete decision… I'm taking them to Italy THIS year. Like I said, I still kinda have no idea how I'm going to pull this off, all I know is that it's happening!!!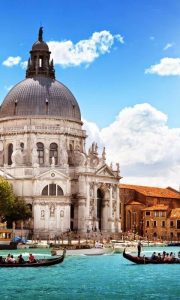 This is how the #HBRMethod works to deliver our dreams once we've made a concrete decision (the biggest part of the equation that requires us to use #CourageOverFear). Once we do, it begins making a way for our dream to become a reality. The week after I made this decision, and told my kids (which I never do unless I'm prepared to back it up), the magic of #HBR started kicking in.
First, I got an unexpected raise at my corporate "day job." Second, the week I got paid ticket prices took a shocking nosedive. I've had airline alerts set up through Airfare Watchdog for years, and prices from Portland Oregon have always ranged between $1,200 and $1,600 for a roundtrip ticket (per-person and I needed to buy 4!). The week I made my decision a ticket to Venice and returning from Rome was nearly $1,600. But the week I got paid….. they "magically" dropped to $702 each!! A price I've never seen in the twenty plus years I've tried to go! That's what I like to call #ManifestThat! and #MoneyAintAThing!
I can't tell you how scary it was to hit "purchase" for something so HUGE. I'm pretty sure that's the largest purchase I've ever made! I was terrified knowing that was bill paying money, but I knew it was a sign, and that I had to step out on faith, and trust that things would fall into place. And the amazing part?  It has! My coaching business has grown rapidly and within a week it had reimbursed what I'd spent on tickets.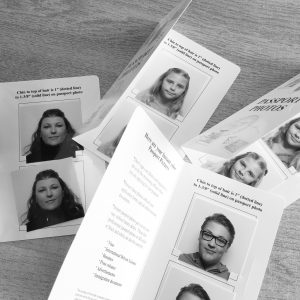 The most exciting part of this to me, is that years ago when I started writing, I had a dream that my writing and coaching would be able to help me show the world to my children… and that's exactly what it's done.
We CAN'T WAIT for our trip in October! I have all of us learning Italian with the Duolingo app and the kids are each planning part of the trip. Kanen is in charge of Rome, Mira of Tuscany and Izzy of Venice. This is my greatest dream coming to life and I get to share it with my children, what could be better than that.
If you're a single mom, please KNOW that you can DO ANYTHING. You can GO ANYWHERE. You can show your kids the kind of life you dream of for them. It is all possible. I'm FAR from rich. I live on a budget like every other single mom I know… but I KNOW that if you have a dream, and are willing to do your part to make it happen, then it will.
Get ready to watch our journey unfold this fall on Instagram and Snapchat (both @SarahCentrella) #SingleMomGlobeTrotter