Happy New Year!!
I feel so lucky. Honestly! What a year 2010 has been. I'd venture to say it was the best on record for me personally, but the most thrilling thing for me is knowing that the best is yet to come.
I feel like I've waited my whole life for this feeling of optimism and excitement. It's odd because I always KNEW that my day would come and that my life would equal my vision for it. Even still
it's overwhelming to a degree to begin to see, and have the presence of mind to watch that vision and those dreams unfold. I feel truly fortunate, every day, even the rough ones.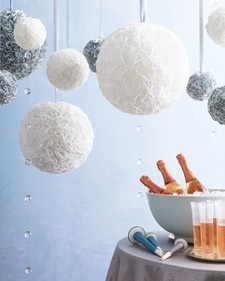 Happy New Year!
As I write this, I bask in the heat of the winter California sunshine, burning the back of my neck just a little. The air is a little salty and the Chardonnay is crisp and delicious! I stop, look up, see the Monterey bay clearly at the end of the street and breathe in. I can't possibly think of a better way to end an epic year and a great week. I'm sitting at one of my favorite all time little cafe in Pacific Grove, a place I came regularly in my early 20's when I lived here with my grandmother. On Sundays mornings I would come here and slowly work through my coffee and oatmeal while I buried my head in a book. I called these mornings my "date with myself". I'm enjoying one now working on my book.
Though I didn't have my babies for the Holidays this year, I do have a wonderful warm and loving extended family that made the first solo Holiday a beautiful bright experience. And topping it off spending the week with my 88 year-old Noni in one of the most beautiful places I know, seriously what could be better I ask you!?
2010 was the first year on record for me that I EVER achieved a single New Year's Resolution! I know this is a shameful fact, but in the 20 years I have faithfully been recording my goals and dreams, 2010 was the first time I checked off ALL but ONE! And even that one ("Run a Marathon") was close, considering I trained with the Marathon team for 6 months, and believe me it will get checked off in 2011!!
The amazing thing about accomplishing goals is that it empowers you to make NEW goals and achieve them! So I'm sitting here day-dreaming. Setting the bar high for myself.
Dreaming big.
What do I want to do?
Where do I want to go?
How successful do I want to be?
What will the year bring for the kids and me?
So many exciting thoughts….. The best part is I know 2011 will bring even better things, as I continue the transition from surviving to thriving. My goal is to find small ways to help others inspire others; bring joy in some small way. I will pass it on.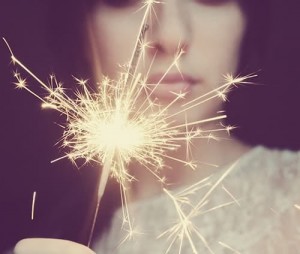 cheers!!
Here's to 2011…
….May it be the best year on record for each of you, the first of many, many such years. May we NEVER forget to count our every blessing, and have the presence of mind to enjoy each and every moment.