Why I LOVE Hip-Hop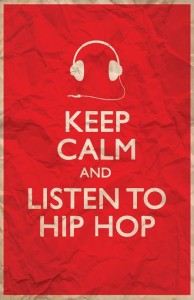 Hip Hop baby!
I know hip-hop has it's haters. I'm not one.
For several reasons. First it's kinda like Prozac for me. It instantly puts me in a good mood, no matter what. I am not capable of listening to it without smiling and dancing…I know, not saying I'm proud of this fact, but it is what it is.
But the main reason is, it inspires me. What? You say! Hip-hop inspiring??? YES. I have several anthems that seriously are majorly responsible for my life changes. They fly with me, they run with me, they cab it, they walk the streets of NY, they comfort me in the car when it never stops raining, they are my instant "lifter".
You don't believe me, I can tell. OK here are just a few of my favorite lyrics that I have relied on to get me where I am today. Many of these songs I first heard immediately after the implosion of my life and marriage, so they were my treads of hope, and became my mantras. At this point, I feel they were either written for or by me, that's how deeply I connect to them.
Try not to get inspired, I dare you.
…..Tell me what do you see when your looking at me? On a mission to be what I'm destined to be. 
See me come up from nothing, see me living my dream. I've been to the bottom, I've suffered a lot. I deserve to be rich, headed straight to the top.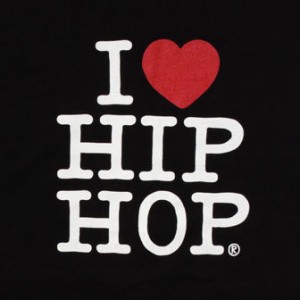 Love me some Hip Hop!
How the hell could you stop me? Why the world would you try? I go hard forever, that's just how I'm designed. That's just how I was built.
You take all of this from me, I'm still gonna survive. Take a look and you can tell that I'm destined for greatness. 
I've been through the pain and the sorrow, the struggle is nothing but love. I'm a soldier, a fighter, a survivor and all the above.
It's easy to hate, it's harder to love me. It's easy to judge, y'all don't understand me. Put your foot in my stilettos, picture you living this life. Picture you willing to bleed. Picture you wearing these scares. Picture you beatin the odds. 
Thank you for making me struggle. Thank you for making me grind. I perfected my hustle, tell me the world ain't mine!
Have you seen me lately? I'm a miracle-baby! I REFUSE TO LOOSE. I hope for tomorrow, when I think "I cant" I envision Obama. I envision this life. I envision that diamond. If the world is perfect all my people beside me. 
Ain't you happy I made it? Man I'm making a statement! Take a look and you can tell that I'm destined for greatness.
You know the grind don't stop just cuz I rose to the top, and everybody knows my name. Still grinding, still hustling. 
No more pain. No more suffering. 
Just all the above.
~Maino/T-Pain
……It feels like a long time coming…since the day I thought up that cunning plan. One day I had a dream and tried to chase it but I wasnt going no where, running man! I KNEW that someday I would understand, trying to change a $10 into a hundered grand.
Everyone is a kid that no one cares about, you just gotta keep screaming till they hear you out!
It's written in the stars a million miles away….seasons come and go, but I will never change. And I am ON MY WAY.
~Tinie Tempah Written in the Stars
……I look up to the sky, and know the world is mine, I've know it all my life…I've made. I used to dream about the life I'm living now, I know that there's no doubt, I made.
No one believed in me, but I never gave up the fight. But now I'm on top, I told you I'd let it ROCK, now money's falling from the sky!
~Kevin Rudolf I Made It
……Guess what time it is? It's my time. Gotta stay on my grind, cuz it's my time. My my time! Go hard today, cant worry about the past cuz that was yesterday. I'ma put it on the line cuz it's my time.
~Fabolous My Time
So no matter what you've been through, no matter what you see when you look outside your window, brown grass or green grass…raise your arms higher raise em till their tired. Let em know your here, that you struggelin, survivin, that you gonna preserver. Aint no body leavin, no body goin home, when times is hard you stand up…the show goes on.
~Lupe Fiasco – The Show Goes On
(*Lyrics verbatim, not direct quotes, the links to the songs are listed here)
These songs have been the soundtrack to my hustle, the beat to my grind.
Here's my kinda awesome personal story:
Author: Sarah Centrella