The Dating Game
So here's the thing. I HATE dating. I mean it's been a whole two years of my life that I've been at this game, and I can say honestly, and with deep conviction that I'm so OVER it!  It's weird because I was with my ex-husband from age 16 to 33 so I never had the opportunity to date, and never thought I would, or cared to for that matter. So the past tow years have been an interesting ride that's for sure.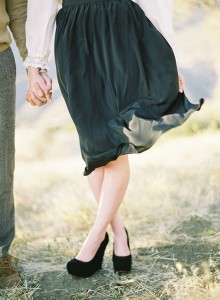 I don't know what dating at any other age, or stage of life would be like, say in your late teens or twenties because I never dated then. My guess is that it would be less complicated. At those ages you are still figuring out who you are, so you are willing to put up with your mate doing the same. Besides you really don't know what you want so all you ultimately care about is, are they HOT?? A few other factors might apply like a main mutual common interest, but honestly it's all about bang-ability and chemistry in those tender years of the love search. Hence when you find someone who meets that limited criteria, you are off to the races, alter bound (as was true with my young love). But alas for 50% of us that isn't the magic answer either. At some point in time one or both of you will decide that love is not all that matters in a relationship and perhaps you should of cast your net a little wider, and had a few other things on your checklist. Especially if you threw kids into married life, then the bang-ability/chemistry is probably no longer a major factor anyway (just being real).
So that brings us to the stage of dating I currently find myself in, my mid-thirties (God that's depressing! I was "early" thirties when this started! Ugh). But now, though dating might still be relatively new to me, the rest of it is not. I know what I want and more importantly what I DON'T. I've been through the bumps, and like we all do when we play this game, I've been banged up and bruised. But I've also learned so much about myself in the process, and I've made some truly great life-long friends along the way.
There is something that comes with a combination of knowing who I am, and what I want, mixed with 5% free time, and a very low tolerance for BS that results in my general lack of enthusiasm. One thing you learn quickly is that though every guy what's you to think they are not like all the rest….honey please! They ARE a guy, so duhh! Regardless of how convincing that game might be in the beginning when it comes down to it, there are very very few that have an ability to stand out in the crowd long term.
If I met a man who:
Was who he said he was.
Was as fun to be around in person as on the phone/text.
Treated me the same in person as virtual (and I'd hope better…just saying!).
Kept his word.
Wasn't a flake.
Was kind but still manly.
Thoughtful (even a little).
And had the ability to communicate, show up on time, and be a gentleman…..I'd fall on my face!! (After that list was DEMONSTRATED and not talked up).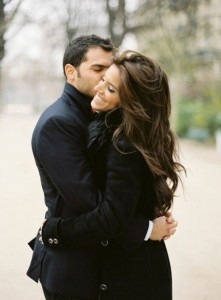 I really don't think that list is unrealistic. I might be crazy, but it seems like its kinda common sense. And the difference in dating at this stage in the game and dating 10 years ago is I just can't tolerate the crap. I get that everyone has what they are great at and things they are week on, so if you communicate with me on any of these points I'll be understanding and try to accommodate them as best I can. But don't talk talk talk…and never do, and still expect to have a shot, that's all I'm sayin!
I will always believe that everyone has a soul mate; I'm a hopeless romantic at heart and know like I KNOW, like I KNOW that when the time is right I will find mine. I'm not worried about it, but in the meantime, I'm beyond bored of the game.