Baltimore Ravens… Manifest That!
Words cant possibly do justice to what just happened.
Now on to the BIIIIGGGG dream!
EXACTLY AS I HAD DREAMED IT.
Dream it. Then LIVE it. 

Don't make excuses why you cant or shouldn't dream it.
Don't EVER use your current financial situation to set limits on your dreams. Hustle.Believe.Receive. will deliver your dream if you believe, it doesn't care about money.
I DON'T live a charmed financially secure life.
I'm just like most of my readers, I'm a struggling single mom.
I focused on the EXPERIENCES and NOT the things, and I got EVERY SINGLE EXPERIENCE I DESIRED.  Money was never part of the equation.
I'm unemployed at the moment for godsake!
It's possible for ANYONE to live their dreams.  You just HAVE TO BELIEVE WITH UNWAVERING FAITH, and have a very clearly defined dream.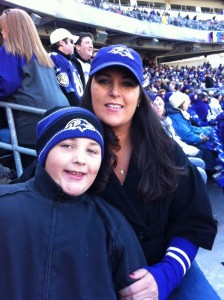 Our seats where amazing! 100 level
Seize the moment, be utterly grateful for the blessings in your life so more can come your way.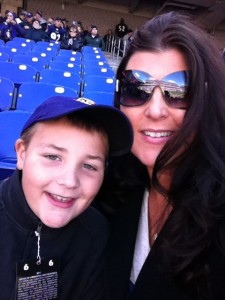 LIVE YOUR DREAM
Sarah Centrella is the author of the book Hustle Believe Receive which teaches you how to apply the #HBRMethod to change your life and live your dream.
Follow on social media: Instagram | Twitter | Snapchat | Pinterest | YouTube |Periscope @sarahcentrella