It's a New Life.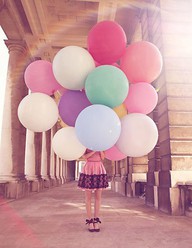 Hard to say goodbye…
Change is never easy. I don't know why I haven't gotten used to it by now, my life has never stayed the same for longer then 18 months at a time. That's my record. Jobs. Homes. Addresses. Eighteen months seems to be the magic number for me since the beginning of time. I guess the only exception is the 16 years I spent in a relationship, but other then that my life is like the ocean; constantly moving, the shore line always eroding.
The past few months have been difficult, adjusting to a new life in Seattle. New school for Kanen. New job for me. New home. New town. New one-hour commute each-way. New traffic. MORE rain, more depressing black sky, day after day.
It's been a lot to take in for all of us, but the one thing that has made it all work, has made it all manageable has been Miss Amby. She moved with us to keep as normal of schedule for the kids as possible and has been a God send. She's been my stay-at-home mom, doing all the things I would do if only I had a clone. It's the first time ever I've really had help in the three years I've been a single mom. She has nannied for us for over a year but in Portland it was 8-5, and though amazing was definitely a different dynamic then we have had since moving here in December.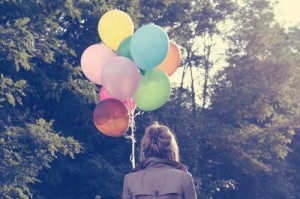 …
This has been the first time I've lived with anyone since my ex-husband. The first time I've had an adult to talk to when I get home. Someone to share my day with, talk about the kids with and genuinely be there for us. It's been such a huge blessing. I cant imagine what it will be like when she needs to move back home to Portland… in three weeks.
The thought of it makes me want to cry.
All I can think of is that I'm going back to where I was three years ago when I was completely and totally alone. Isolated. Just me and the kids, day in and day out, for two full weeks without break. For those of you who are double parent house-holds and are thinking "I have my kids every day all day" let me remind you that in most cases it's not JUST you, and JUST them 100% of the time. That feels like a prison let me assure you. I LOVE my kids, god and all creation know this! But to not have another adult to talk to or be part of your life day in and day out, you eventually think you are going to lose your mind! I've been there… I don't want to go back.
I'm trying to stay optimistic, because I know I have so much to be thankful and grateful for, but it's scary. Having no family or friends in a place that is dark as night 24/7 and living an hours drive from anything is more isolating then I even wanna consider.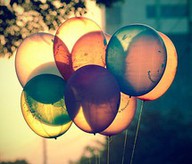 …
I'm blessed because I love my job, and am blessed to have it, and love the house too… it's just going to take a lot of effort to get us all assimilated to where we don't feel like we are on a deserted island. But maybe this lack of distraction is just what I need to get the book I've been writing for two years ready to publish.
Everything happens with purpose.
I will miss Miss Amby so much and my babies will miss their Auntie/2nd Mommy… it will be a sad day when we have to say goodbye. But we know she will always love us and us her…
Dear Miss Amby,
I'm so thankful and grateful for all you have sacrificed the past year to be there for the kids and me. You have done more for us than our family, parents or siblings. You have loved us and supported us sometimes without pay, and without reason in one of the worst years we've ever had. We are eternally grateful for your love and loyalty and pray the day comes when we can repay you… even just a little. 
Love,
Sarah, Kaney, Meme and Izzers.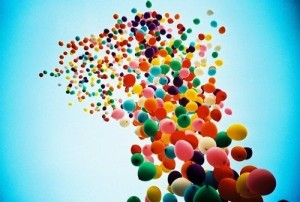 Always with us… LOVE 🙂
Sarah Centrella is the author of the book Hustle Believe Receive which teaches you how to apply the #HBRMethod to change your life and live your dream.
Follow on social media: Instagram | Twitter | Snapchat | Pinterest | YouTube |Periscope @sarahcentrella