Losing Oxygen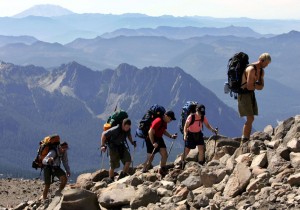 In the beginning when it looks easy, everyone shows up
Oprah called it "Losing oxygen".  When the people you've known and loved throughout your life, be it family or friends just can't make the climb with you to the top… it's like losing oxygen.
That struck me like an avalanche off the mountain I've been climbing.  Because it's so true. There's a time in your life when your young and you want to be surrounded with tons of people, so your never alone.  You rely on them and your family to carry you, or to keep you from the reality of dealing with yourself.  But then as we grow and evolve into the people we are truly making a conscious effort to become, that's when the ones who matter make that climb with us and the others fall away.  Each time it's hard to lose people we've loved and trusted but it really is just part of the journey. It's part of the growth we have to make to get were we want to go.
I know that's been so true in my life.  It's been something I've beaten myself up about constantly the past few years because when it happens it's so hard not to want to fix it.  To make it work, to chase after those people and be all, but it's me! It's still just me! Come back. When the reality is that if someone is disloyal to you once, they will be again.  If they are when the chips are small they will be even more so when the chips are bigger.  So it's best to let them go and look around at the ones still standing because it's those guys who are your ride or die crew. Those are the ones who love you, and are loyal and supportive no matter what. In good times and through all the shit.  And quantity is not whats important in life, its the quality of those who stand by you that matters.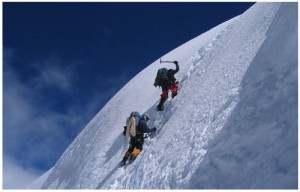 Losing Oxygen…
This weekend I spent time with my three great girlfriends in my home town of Portland OR.  I've missed having them physically close by and loved just getting the chance to catch-up and realize that I've picked an amazing group of people to surround the kids and me, and to be part of our family, and what a blessing that is.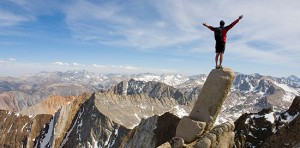 Life is so short. If the people who are in your life are poising it and you, then let them fall off.  Chose instead the ones who, like my girlfriends did for me this weekend, recharge you.  Refresh your spirit and make you grateful.
Who recharges you?
Have you also experienced this as you grow and evolve towards your goals?
Sarah Centrella is the author of the book Hustle Believe Receive which teaches you how to apply the #HBRMethod to change your life and live your dream.
Follow on social media: Instagram | Twitter | Snapchat | Pinterest | YouTube |Periscope @sarahcentrella