I Had A Bad Day.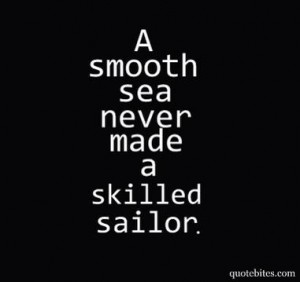 I had a bad day, today. Yup, one of those lay on the floor and fall apart kinda days. The kind when it feels like you just heard one to many "no's" in a row. When the final one, simply made you snap and want to throw in the towel, quit.
I've had a hard time the last few months, trying to fight the obvious truth which is that I'm not happy living in Seattle. It's been something I've been trying to talk myself into since the start but that has progressively taken it's tole on my spirit.
So you might have noticed that I haven't blogged that much lately, and only posted chapters from my memoir, because I was feeling very uninspired. I was keeping the faith and trying hard to stay in the right positive mindset, but what I really wanted to say, was this sucks! I want to move home, I want the sun, I miss my friends, and I am ready for the next phase to begin. I'm frustrated and tired of waiting. But it's hard to come out and say that when people look to you to help them get out of the very same types of mental situations. And maybe it was just that, which prompted me to have the courage to write my truth tonight. An email from a women, who'd been having success with the Law of Attraction and then hit the down times that we all face, so she asked me how to get out of it. And asked me if I still ever go through that. Of course I answered that yes I do.
And so, because I've made a promise to keep using this blog as my personal outlet, I will continue to show the bad days and the good. Because yes, I have the bad days too. The ones when I question everything, when I wonder if my dreams will come true, when I ask "there must be more to life than this". Yep I have those too. I've been going through one the last few weeks.
Here's what I have to say about the dark days:
1. You will have them, period. There will always be bad days, no matter how much success you achieve, or how happy you are or how much of your dreams you manifest. You will still have bad days. You will still find yourself asking "is this my life?" You will, I promise.
2. It's OK to have bad days. It's OK to cry. To be frustrated, and even to feel defeated. It doesn't mean that you've lost hope, or faith or that your not on the right path. I doesn't mean that your dreams will never come true, or that having one will erase all the good work you've put in to change your mindset and your life.
3. It's OK to have a pity party every once in a while. OK to wallow in disappointment when it's punched you in the face. It's part of being human, and admitting that, and feeling that, doesn't change where you are in your journey. It just gives you the breathing time you need to soak it in and recover. It's a necessary part of the process.
4. It doesn't mean you're week. Or that you don't have the power to change your mood, attitude and situation.
Here's how I get through them: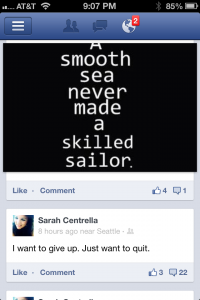 1. Recognize it. I've known for the last few weeks that I was "in a funk" or unhappy or whatever you want to call it. I could immediately tell, because I try very hard to be present and in the moment of whatever I'm going through. So I knew. I also knew that on some level I didn't want to fight it, I kinda wanted to be depressed about it and wallow. Today is when it hit the low point for me, and when I knew I needed to put an end to it. It was time to stop pouting, and being negative and snap out of it. When we recognize it, we immediately know we have that choice, to either feed the negativity and frustration or kill it. I admittedly had chosen to feed it, until I was very frustrated and defeated, and was forced to make the choice to kill it.
2. Snap out of it. So today being my turning/low point day; I allowed myself to vent, cry, post my frustration, bitch to my girlfriends…. all the stuff you go through when you feel utterly defeated and down. I love that my Facebook friends immediately gave me a cyber hug that I needed, so I didn't feel so alone in that moment. And then I went back to my own basics and made the choice to knock it off.
Here's what I did:
I started by cleaning the house as soon as I got home, spotless, which always makes me feel more in control. A sparkling house makes me somehow feel better and more at peace. While I did that I began to go through all the things I'm grateful for, as I went through each room. So when I was done the house looked and smelled amazing, and I realized how truly grateful I actually was.
While I cleaned I played my hip-hop motivation play list, which picked me up and helped me refocus my attention on what I want, not what I don't.
When the house was clean I put on spa music, lite some candles and made an organic pumpkin and yogurt face mask… took a moment to just breath and relax.
Then I took some very important steps that will hopefully help change my situation and enable me to move back home.
And then I read all my favorite Napoleon Hill quotes, like this one: "One of the most common causes of failure is the habit of quitting when one is overtaken by temporary defeat."
I just spent the last hour on Pinterest pinning away my dream life, and a ton of motivational quotes. And now I'm happy to report, I am starting to feel like my old self again. Back in control.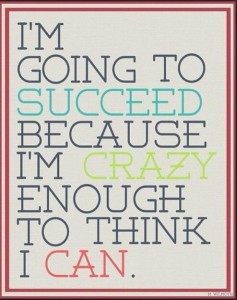 Happiness is a choice. It's not an achievement. It's something that we wake up in the morning and say "I chose to be happy today". It's not something that I'm going to search for my entire life, and wake up one day realizing that my life is over and I never chose to be happy while it was passing me by. I'm not going to wait for it to come to me, I'm going to create it here, now. It's in my hands, and I chose to stop pouting and start working harder than ever to make my dreams come true, and to be happy in the moments, even the ones that I don't necessarily like. This is better than the alternative which is letting the negative stuff engulf me, I've been there and I can report it's less fun that just about anything you can imagine! So I'm all good on that.
I'll keep pressing forward toward my dream because giving up is just ridiculous. I may want to at times, but I will never quit.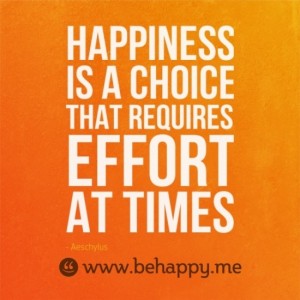 Sarah Centrella is the author of the book Hustle Believe Receive which teaches you how to apply the #HBRMethod to change your life and live your dream.
Follow on social media: Instagram | Twitter | Snapchat | Pinterest | YouTube |Periscope @sarahcentrella