Million Dollar Arm… Magnificent!
I took the kids to see Disney's Million Dollar Arm Today…. WOW! I don't think I've ever left a theater where both myself and my three kids (twin girls 6 and my son is 11) have all LOVED the movie! Like EVER! My daughter held my hand all the way through and asked me to read her the translations, and Kanen did the same for Izzy on the other side of me… they were all spellbound the entire film.  And yes we each wiped away tears at it's inspiring ending.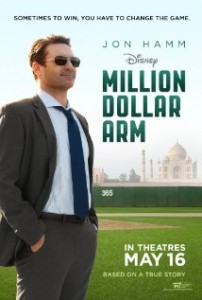 But the best part was when we left the theater my six year old asks me "When can we go to India?" I couldn't help but smile because world travel has been the reason for all of my hustle, it's my one HUGE life dream the ultimate dream, to travel the world and take my children to places like India. I've wanted to go for years, and I know I have a ton of readers and followers of my blog who are from India (I think about 1/3 of my readers are from India). I have always felt a special pull to visit and the movie took me there, and simultaneously reaffirmed my "crazy" decision this week to leave my safe corporate job and follow my own personal dream. It showed me again that anything is possible, and that with Hustle.Believe.Receive. you really can achieve the "impossible". It's a message I teach my children and live daily, even on the scary days like this week when you question everything.
But when you hold a dream, a vision for your life so clearly, and KNOW beyond any doubt that it's the calling and purpose for your life…you must answer the call and give it everything you have.  Anything less, and you'll never know if you could really be successful or not, it's that simple.  So this week I made the most monumental decision of my life, leaving behind the known, for the unknown. Risking everything to following my passion. I know without a doubt that I will live my dream and that alone gives me peace and confidence walking into the next phase of my journey. As I made the decision I watched Oprah's Life Class with Joel Osteen on "Dream Big" and cried the entire show, it's as if the show was made for me. It was that last little bit of encouragement I needed to take that giant leap of faith.
This movie not only spoke to me, and uplifted me in this major transitional time, it spoke to my young children. It gave them the "big picture" of what our dream is as well, and why sometimes you need to risk everything to pursue your destiny. It's hard to explain the big picture to children sometimes, but this spoke to them. They got it. They asked me so many questions on the ride home, about our dream and about working hard and believing in it, and they had such excitement and joy as we go into our unknown. I'm so grateful for that.
This movie was hands down the best film I've seen in years! I can't wait to one day see our story on the big screen and pray it also inspires people all over the world to live their dream.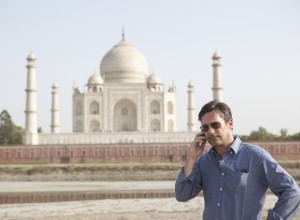 Feedback:
Author Bio:
Sarah Centrella is a Success Coach for professional athletes, the Reality TV show REVERSED, and anyone with a dream. She is also an author an motivational speaker. Follow her on Twitter for motivation and inspiration, and sign up to be a Member of her blog for free coaching classes.