Meeting Kimora Lee Simmons…A Dream Come True!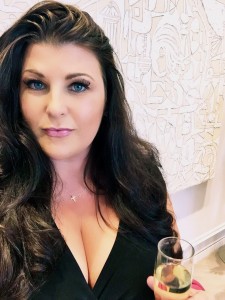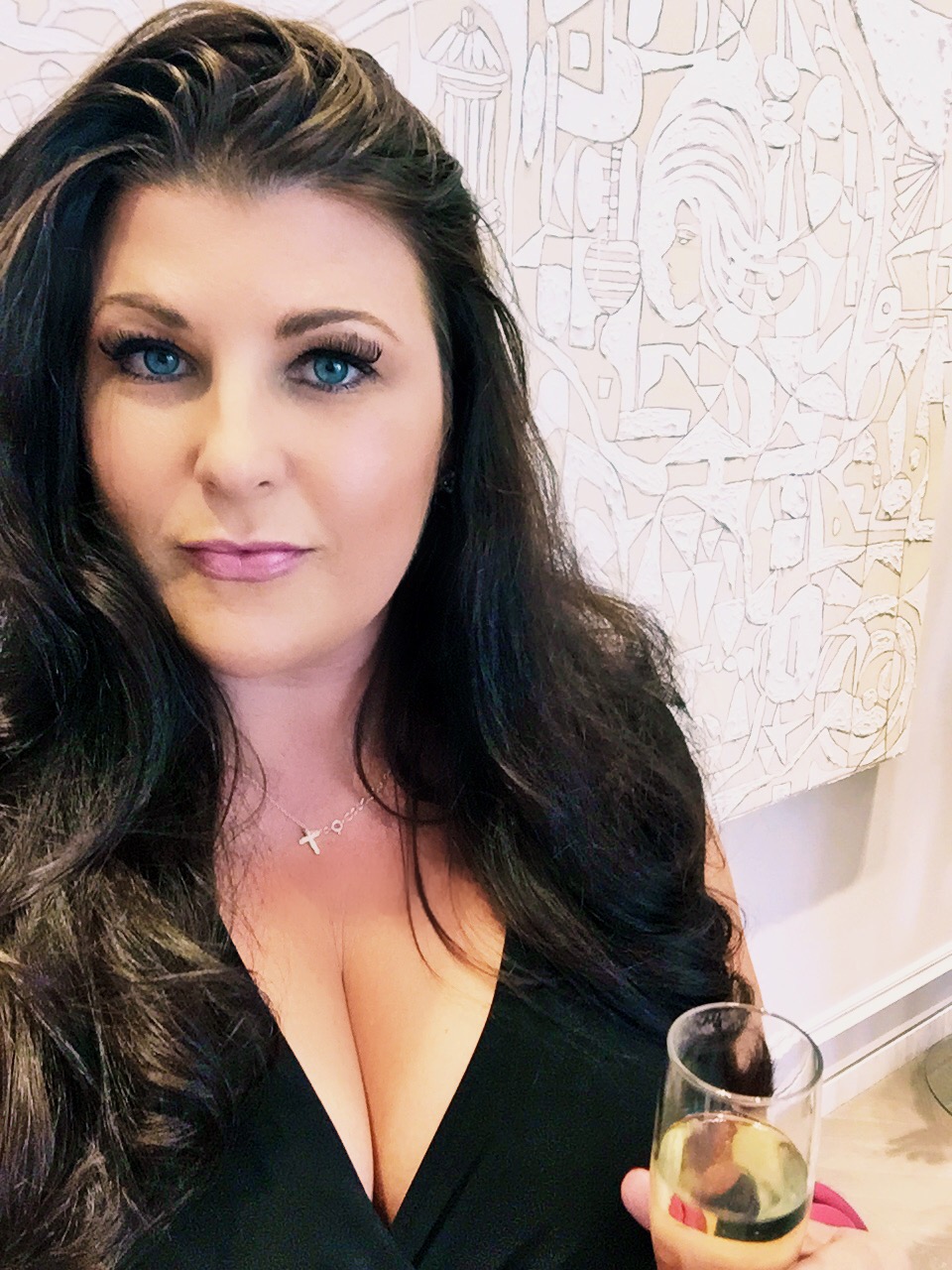 Last night was one of those #HustleBelieveReceive moments that makes me pinch myself and say, "Wait! Did THAT just happen!?"
This is the breakdown of how the #HBRMethod works to manifest dreams bigger than you can truly imagine.
A few months ago I began the stressful process of finding an ideal candidate to provide a quote for the cover of my book.   One of the first people that came to mind was Kimora Lee Simmons.  She's not only a household name to millions; she's also a savvy boss chick who's built a fashion and media empire, all while raising four children.  She's one of those people whose hustle I've always admired.   So I put my wish out into the Universe, with no idea how I'd make it a reality. People like Kimora (@OfficialKimora) are not exactly the easiest to reach!
Fast forward to yesterday. I'm in LA for my day job waiting on my client to join me for lunch in Beverly Hills when I scroll through Instagram. I see Kimora's post (@OfficialKimora) that she recently opened a new boutique for her KLS fashion line just minutes away from where I'm having lunch. Instantly that "dream" pops into the back of my head, and I make a note to walk by her storefront after lunch.
Walking by I noticed that my friend (and featured #HBRStory) Victor Matthews painting was hanging on the wall and well, if you know me you know I had to stop and take a selfie!  I apologetically tell this to the assistant manager who walked over to welcome me, he was friendly and accommodating, and tells me the store is holding an open house that night for bloggers and invited me to come!
I'm not gonna front and pretend that I wasn't syked! I'm also not gonna pretend I wasn't nervous to attend, and hopefully meet Kimora! But I got dressed up anyway and went back a few hours later for the opening.
The staff was pleasantly inviting and went out of their way to make me feel comfortable and welcome.   The new KLS boutique is gorgeous! The collection is stunning, original and runway ready without being overly ostentatious. I'm obsessed with her gorgeous handbags (my vice) named after her daughters Ming Lee and Aoki.
And then she walked in…. more gorgeous and statuesque in person (even after recently giving birth to her son) than any magazine cover can do justice.
And then… she was walking up to me with her hand extended to introduce herself. I had to stop myself from looking around to make sure it was me she actually meant to great! I'm not often star-struck… after all I've met and interviewed many many famous people… but still. You don't forget a moment like that. You stop and pause, and breathe.   And think "holy fucking shit!" But say, "Hi I'm Sarah." And pray you don't look like a total overzealous asshole!
And then five minutes have passed and you're having an unforgettable conversation about success and what it takes to "make it."   About speaking your future into existence while working hard to achieve it, and I'm instantly at ease. Before long she's introducing me to her husband Tim Leissner, filling him in on our conversation. She tells him I've just written a book about how to manifest and live your dream, and he opens his wallet to show me one of the coolest things I've ever seen. Inside a little plastic slip-cover is a beat-up, heavily warn $100 bill, the first one he ever earned, long before he ever "made it." There it was in his wallet as a constant reminder of the power #DreamIT #SeeIT #TheHustle and #SayIt have in making your dream a reality. I'm in awe! And then Kimora tells me about the check she wrote herself for $1 million dollars when she first started out, one she's kept all these years.
And then I did it… I asked her if she'd be open to reading an advanced copy of my book Hustle Believe Receive, and provide the cover quote. My heart was pounding loud enough to be visible I'm sure, but without hesitation she said "Of course! I'd love to read it!" (#ManifestThat!)
We sat and talked for a bit longer then took some adorable selfies (aweeee)…. It was truly a moment in time I will never forget.
I put on my sunglasses and walked down Rodeo drive with an idiotic smile on my face. The "impossible" had just become REAL. How can you NOT feel pure joy and ecstatic gratitude in a moment like that? How can you NOT believe that ANYTHING IS POSSIBLE? I mean shit, I'm a single mom from Oregon who by all accounts does "not belong" in this moment…. But there I was living it regardless of the odds.
I don't know what your dream is… but one thing I KNOW without question is that if you are willing to seize opportunities when they show up, face your fears, follow your gut, believe in yourself, and then be willing to do the work (aka the #HBRMethod)… ANYTHING IS POSSIBLE.
Now go live your dream!
---
Sarah Centrella is the author of the book Hustle Believe Receive which teaches you how to apply the #HBRMethod to change your life and live your dream.