Change Your Life in 8 Weeks!
Over the past year I've watched the #HBRMethod change lives. It sounds kinda crazy I know, even I am blown away!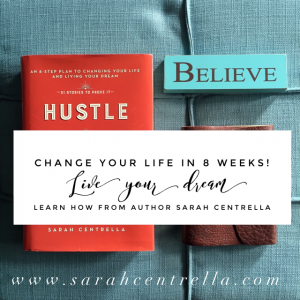 About 18 months ago I ran my first #HBRbootcamp comprised of 15 total strangers, and people I did not previously know. They were all willing, determined and ready to change their life, so we got to work! I had them read my book #HustleBelieveReceive and do the homework from the book, learning each step over an 8 week virtual course.
Their results have been ASTONISHING! The participants who took it seriously have put in the work and continued to apply the method this past year. Those clients have dramatically different lives then one year ago. It's been such an amazing honor to watch this transformation, and know that the method really does change lives.
Just a few client success examples…
Jobs. Many clients have started the program having been unemployed for quite some time. They've looked for work, in some cases for months prior to learning HBR. Not only have they all gotten jobs since, many have gotten new and better jobs, received promotions, and or increased their income.
Relationships. HBR will shake up an unhealthy relationship and give you the tools and confidence to follow your gut and #ChangeYourCrew. I've seen it happen over and over this past year. Clients who've been in unhealthy or unhappy relationships have been able to walk away, and have found the freedom and passion to follow their heart and pursue their dreams, instead of wasting energy on a negative relationship.
Success in following their passion. This is perhaps one of my favorite changes to witness in clients. Someone who goes from an idea of a dream, one they may have never verbalized before, to LIVING it in less than a year! Seems crazy right? Don't take my word for it, hear their stories first hand in my upcoming course.
Travel #MoneyAintAThing! The red carpet launch of Hustle Believe Receive was the beginning of some pretty amazing manifestations for this group! Many were able to attend, including flying across the country! The amazing part is that most had been (like me) financially struggling, which made manifesting the trip to NYC that much more incredible. Since then I've watched clients manifest vacations, trips, incredible opportunities and more. I'm doing the same with my trip to Italy next month.
This really does work! I want everyone who wants to know how to make this work, have that opportunity. I don't want "money" to be the reason they can't. So that's why I've decided to offer my entire 8 weeks of LIVE coaching calls, for next to nothing! If you've read the book and done the homework, participating in these calls will be that added link to help you really "get it." Sometimes we learn best through not only reading the material and instructions, but HEARING it too, and that's my hope. That each of you can now have the opportunity to hear it in a way that hopefully connects all the dots.
Not only that, but I'll be talking with several past clients so that you can hear their stories first hand! And I'll also be talking with several people from my book, so you'll get a chance to know them better as well.
This is a one time thing! These calls will become part of my self-paced learning program that I'm putting together, so I'm only offering this once!
Please go to the books Instagram page to see posts from readers and clients of how HBR has changed their life, don't take my word for it! CLICK HERE
I hope you can join us!