Elisha Alcantara's Inspiring Personal Journey to Success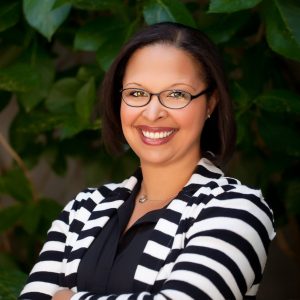 Elisha Alcantara and I met over coffee on a rare sunny Sunday afternoon in March. In a matter of minutes, we were sharing our stories and chatting excitedly as if we'd known each other for years. I knew immediately that she was my kinda chick. She hustled to make her dreams a reality, and it was clear we shared a similar mindset.
I asked Elisha if she'd share her story with you, in hopes that it might inspire you to live your dream, regardless of any obstacles you might face along the way.
"My work ethic is the reason I am here right now." Elisha began when I asked her how she'd been able to achieve so much in such a short period of time. "I've always said that it doesn't matter if I work at McDonald's or ran my own company, I would give it everything I had. I've always worked very hard, making the most of any opportunity.
I can remember six or seven years ago being so stressed. I was driving around town thinking, we are barely making it. I didn't have enough money to fix up our original 1960s house or to have frivolous extras. I was working full-time at a law firm during the day, and doing legal transcription at night and on weekends. There I was, working my butt off making money for someone else. I was unhappy at a job where I wasn't going anywhere and only making $50k a year. I knew I was destined for more and I was going to figure it out. So I quit my job to get pregnant and figure out what my next move was going to be."
Fast forward a couple years and another baby in. Elisha thought she found the balance she was looking for by working from home for a family friend.
One day I went to my boss and asked for a raise, at that point I'd taken on additional roles, doing the job of several people and ending up back in a situation I knew I wasn't meant to be in. Little did I know, I was about to receive one of the biggest breaks of my life: she didn't want to give me a raise, but in lieu of a holiday gift, she gave me a check for $1,000. I took that money and got my real estate license. After balancing both jobs for a year, I took a chance on myself and quit my job. If I was going to work and run a business for someone, I decided it needed to be for myself.
I made a promise to my husband that I'd sell five or six houses a year, only helping friends or coordinating our own house sales. I just wanted to help people who had a dream of home ownership. That was my passion. My first year I sold $13 million."
I asked Elisha where her hustle and work ethic come from.
"Growing up my mom was sick with mental health issues, and there were many times when we were homeless, or times when she wouldn't get out of bed for months. It wasn't uncommon for my siblings and I to be separated, living with various people while she went through one of those dark times. As a young kid, I learned how to survive. To get food when I was hungry and keep warm when I was cold. I think it made me more aware.
My mom was a big dreamer. She had all these dreams but never took the steps needed to make them happen. But on the other hand, when she was in her right frame of mind, she worked hard. I combined the qualities of both dreaming big AND following through. It was hard though, because when I shared my dreams with my family, they'd say; 'oh you're just like your mom.' Meaning I'd never accomplish them.
There were a few of my friends' parents who played a key role in my success. They set the bar high for me with expectations that I'd go out into the world and succeed. One mom, in particular, would sit and have brainstorming sessions with me on what I could do to make a living. They helped me get through some of my darkest times. That sparked a thought in the back of my mind, I could do this. I'm better than this."
I asked Elisha what her hustle looked like when she began building her company.
"When I first got my real estate license I had to close the door on the first part of my life, I really felt like I needed to reinvent myself. I've always had to sell myself, and I learned how to have the confidence to do it effectively. I started calling and texting anyone who I thought might be interested in buying a home. I was hustling fifteen hours a day, every day. I wasn't afraid to reach out to people, even if I hardly knew them. I wasn't scared to put myself out there, and I genuinely wanted to help people. I busted my ass and was committed to treating people the way I wanted to be treated. I communicated and listened to my clients and I think that's been the secret to my success."
Elisha's business began growing like wildfire. Her second year she sold $30 million, and this year she's on track to close $40 million. After just three years in the business! She's one of the top 100 real estate agents in Oregon. Elisha has grown her agency to thirty-five brokers (most are women) and her construction company also employs all women. In just three years her businesses are now grossing nearly five million in revenue.
"I've never chased the money." She told me when I asked her what's been her secret. "For me it's always been about my passion to help people buy a home, and the money has followed. I really believe that you need to come at it from the right place, your heart needs to be right. And then you need to be willing to work! (#TheHustle) Do whatever it takes to make it happen. I showed many houses with my kids in tow. You do what you've gotta do. Get creative. I don't give up. (#RelentlessPursuit) I'm going to make it uncomfortable for you to tell me no."
I was curious how she'd managed to surround herself with such a powerhouse female team.
"It wasn't intentional initially, it wasn't by design." She said. "It actually took me a while before I realized that our team was being built of all women. It happened naturally, and by my second year I realized that I'd unintentionally created an army of women that I believe in, and that also believe in me. When I took over the business, I inherited all male brokers and I knew that wasn't the environment I wanted to create. Now I see how fortunate I am that women feel comfortable opening-up to me, and want to be part of my team. I think it's because I genuinely care about them, their goals and their lives, I want to see them succeed. The relationship that we have as a team is supportive and amazing. I've been that person who's needed help, and now I get the chance to be there for them. That's the best part of this success, being able to give deserving women an opportunity.
Now, even on my worst day, it's ten times better than my old life. Doing what you love brings such joy, even when you work around the clock!"
Elisha's advice to you:
"Whatever road you're going down be authentic to who you are. Don't be afraid to do the one thing that no one else is doing. Don't hold yourself back by these self-imposed limits.
Don't be afraid to look at the worst-case scenario, if you're okay with that outcome then go all in. I use this strategy in business all the time. I look at an investment or a flip project and think; what if I lose money on this project? Will I still be okay? If the answer is yes, then I make my goal to break even. This way if I make a small profit it's a big win, and if I make a big profit it's a HUGE win! It eliminates stress on day one. This turns your outcomes into huge wins instead of always being disappointed. It's the difference between being happy and unhappy."
Elisha is the owner and principle broker for Caliber Real Estate Oregon.
If you are in the Portland Oregon area you can meet Elisha and hear her speak at my upcoming Empowered Ladies Social, Dinner with a Purpose (#HBRSocial) on May 20th. Grab your tickets before it's sold out!