Dominic Graves A Superhero Kid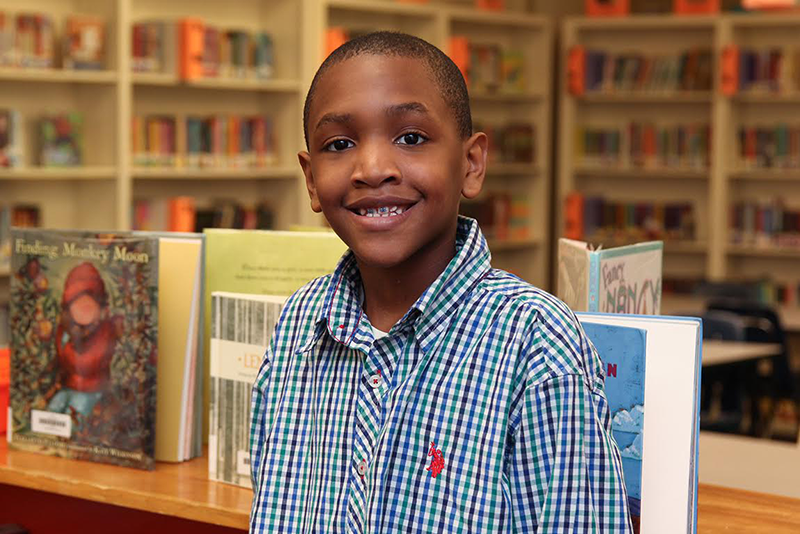 A few weeks ago, I received this message through my website, and it stopped me immediately in my tracks. I've received thousands of messages over the years, but never from a fifth grader. (see screenshot below)
The timing couldn't have been better, as I've recently been thinking of how to adapt Hustle Believe Receive for a child audience, so I knew instantly that I needed to chat with this special young man and hear his story. I had to know how this young man had become a comic book author at such a young age and started kidzstuff.org with his brothers.
"I'm ten years old, and I'm from Virginia." Dominic Graves began when I called for our interview. It was impossible not to be charmed by his kind, child voice and polite manners.
"So how did you become a comic book author?" I asked him, still amazed by what he's accomplished.
"Well," he said. "I like cooking and I like making comic books. So,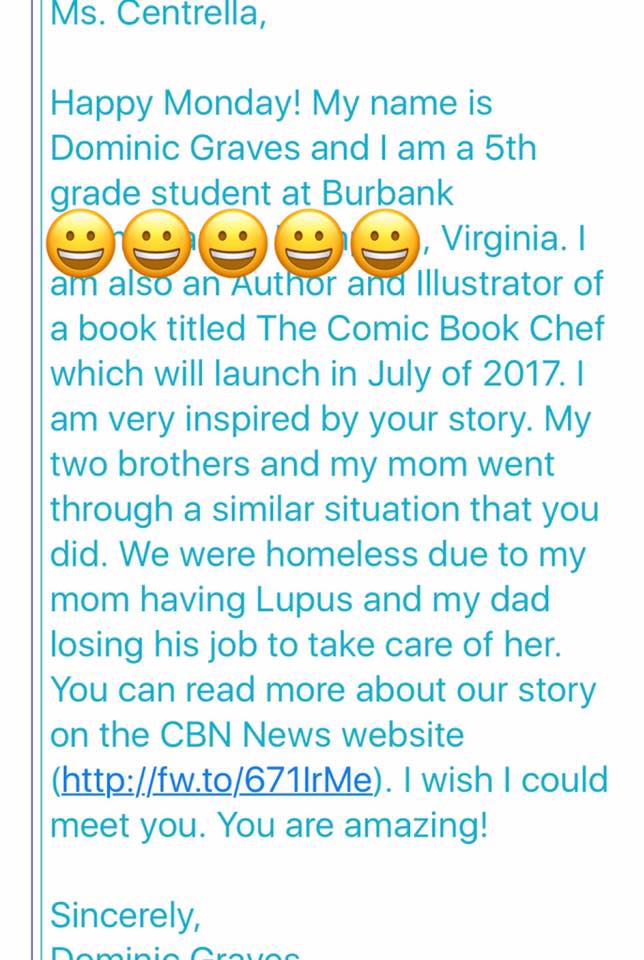 I thought why don't I combine both of them? That's how I got the idea for my book The Comic Book Chef.
When we were homeless, I made comic books for my brothers. We didn't have a lot, and it was something that made them really happy. It was a hard time because we didn't have electricity. We used bottled water to take showers and we would go to McDonald's to charge our iPad and use the Wi-Fi."
I asked Dominic how he got through those hard times with such determination and such a big dream. "I wanted to show the world my talent as a comic book writer. My book is about superhero's who fight food-borne illness. My mom has Lupus and I want kids to know about diseases that come from food when it isn't prepared right, and how they can stay healthy. People need to cook chicken the right amount of time, and be careful when they make it so they don't get sick."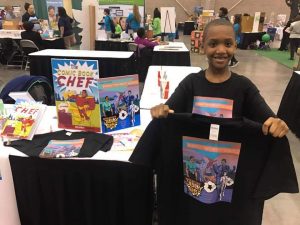 Dominic's book comes out July 25th which just so happens to be National Action Figure day.
I asked him what he wanted to be when he grows up and without hesitation he said; "An engineer! I want to design a space rocket. I can do it, with my mom and dad's support I can do anything."
I asked Dominic what advice he has for the kids out there who want to live their dreams as well.
"Be creative, be industrious, be a kid. Also, God helps me. I pray every morning for miraculous and extraordinary favor. Keep trying no matter what." (#BelieveIT #DoIt #RelentlessPursuit)
It was time for him to get back to homework and get ready for bed, so I thanked him for sharing his wisdom with us, and asked to chat with his mom for a minute. I wanted to hear a little more about what the family has been through and how on earth they've been able to rise above the hardships to help Dominic and his brothers achieve so much despite the obstacles.
"I was sick with Lupus and my health really started declining." She began. "My husband had recently gotten out of the air force and taken a new job, but the stress of my health getting worse put him in a position where he lost his job, because he was taking care of me. That lead to us having to selling everything we had, just to get by. There were nights when we'd eat popcorn for dinner, or my husband and I wouldn't eat so the kids could have food. Eventually we lost our home, and stayed for a bit in a trailer we found on Craigslist. It didn't have running water or electricity, so that's when we were taking water bottle baths.
When we couldn't stay in the trailer anymore we began living out of our car, sleeping in it with the kids at night. It was a difficult time that lasted about a year. Finally, I started getting better, to the point my husband and I could start looking for work and we began applying for any job we could find. With the help of the veteran's affairs we were able to get assistance to move into our apartment, and slowly began getting back on our feet.
I've always pushed the boys to use the obstacles we've gone through as building blocks. During the hard times, I really tried to stay strong and I wanted my kids to be okay. I would cry when they were sleeping but not around them, I always told them we were are going to be okay.
When Dominic first told me he wanted to write a book, he was six years old. I started reaching out to people on his behalf, trying to help get his work out there. My three boys are so creative and they wanted to build something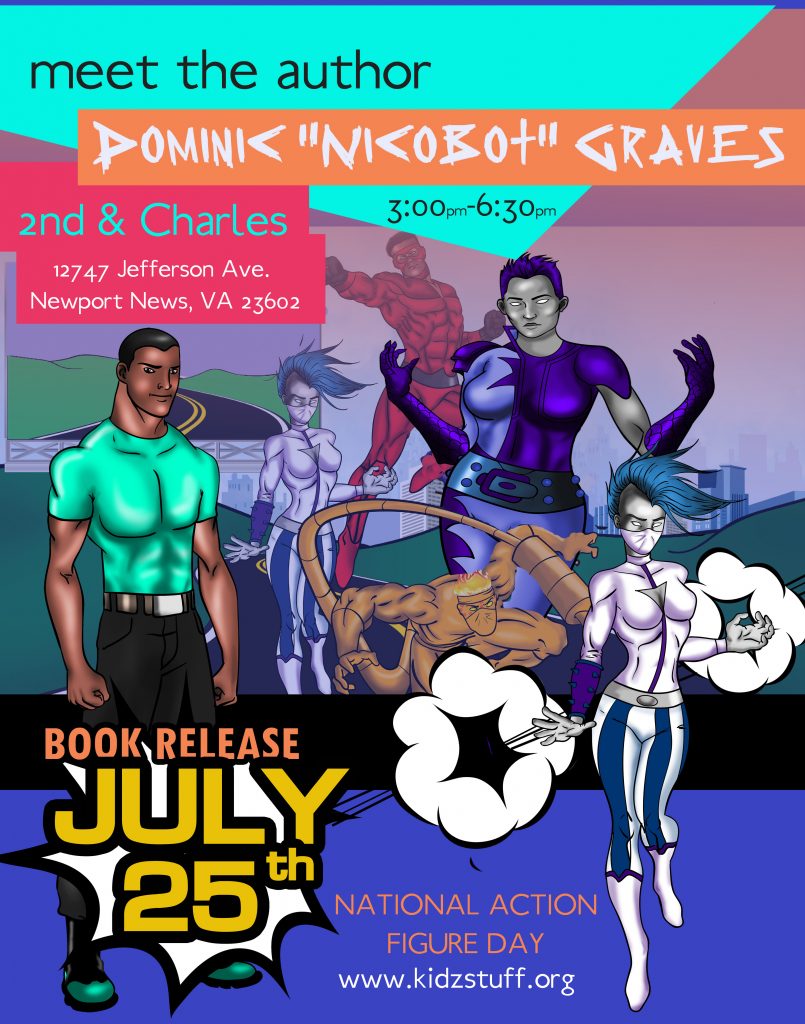 together, that's how the website came to be. They told me their ideas and I created the website for the boys, their goal is to help other children be creative. I don't want to be the momager, I just want them to have their own brand and help nurture their growth in any way I can. This is their dream and I just want to help them realize it."
I think I got a little teary-eyed a few times hearing her story. As a mother, I knew first hand some of what she's gone through, having lost our house in a flood in 2011. I was homeless for about five years of my childhood, so there was a lot I could relate to, and my heart went out to her. But more than anything I just wanted to give her props for raising such amazing young men who have big dreams and are already hustling to make them real. That's the greatest gift we can give as mothers, helping our children navigate difficult times and turn them into their strength. Props to you mama!
Please support this young man and his dream by pre-ordering Dominic's book here.