Single Mom's Can Do It All.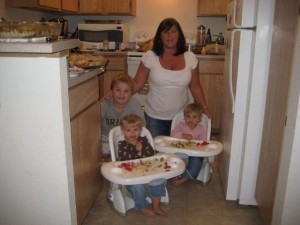 2008.. three months after he left
I can't believe my babies start school tomorrow.  I also can't believe it's been four years that we have been on our own. Making our own way, redefining what it means to be a family. Four years.  In a way it feels like a lifetime. Like there was never a life outside of the one we now know. But in others it feels like just a minute ago the girls were eighteen months old and toddling into anything and everything.
Cutting the stems off wine glasses with a butter knife.
Painting each other with cubes of butter under the dining room table. Or with lipstick or mascara.
Or taking all the wrapping paper off the entire stash of Christmas paper and playing "swards" with the empty spools, sitting in piles and piles of Santa paper.
Time might have turned them from two to five, but they still climb walls (literally) without assistance. They still get into more curious trouble than any kids I know.  But now they also make me coffee, just how I like it brewed with cream and sugar, and bring it to me in bed. Now they ASK if they can clean the house for something "fun" to do. So maybe that is there way of apologizing for all the sticky messes they made as toddlers.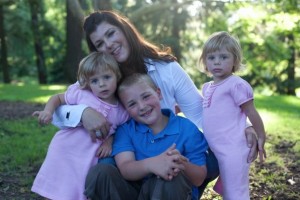 2009… trying to find my way
In all cases they still make me laugh hysterically every single day. They still teach me something new, and still amazing me. This starts a new phase of our journey and a new dynamic to our family life, new adjustments as it does with all families.  Though it makes me a little sad to think it came so quickly, it also makes me so proud that we made it here, by ourselves. On our own, we did it.  We have passed survival mode and are thriving in the life we've created and it feels really good.
I can't wait to see what the next five years will bring to our little family. Can't wait to know my daughters and my son as they grow into the people they will become.
And I'm soooooo amazed and delighted I made it to the five year mark,
because now there's NO more daycare!!!!! whoooohoooo Single moms rule!
lol
2010..start of living my dream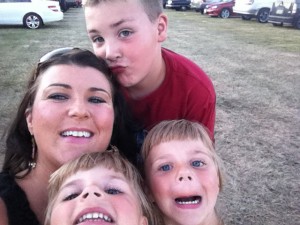 2011… trying to bounce back after the house flooded and I was laid off…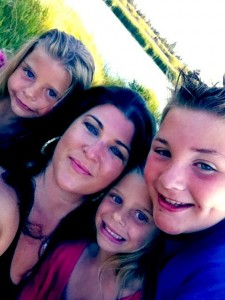 2012.. two days ago on our first ever family vacation 🙂 Dreams do come true!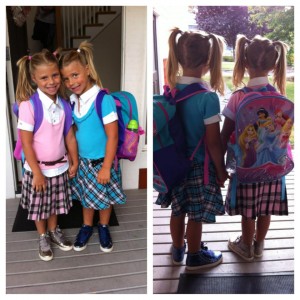 Baby girls first day of school…
Sarah Centrella is the author of the book Hustle Believe Receive which teaches you how to apply the #HBRMethod to change your life and live your dream.
Follow on social media: Instagram | Twitter | Snapchat | Pinterest | YouTube |Periscope @sarahcentrella