Believe in Love.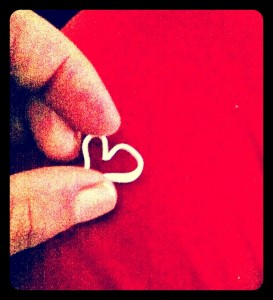 They say, and I have always believed, that to love someone
you must learn to first love yourself.  I think this is true, but what is even truer for me is the realization that to really, truly love myself I need to first unconditionally love other
people.  
If you're like me that's a really hard pill to swallow.
The more I sit and ponder this thought the more I realize that outside my children there's no one that I love in this way.
No one that I've loved, for a long time at least, without reservation.
Without fear.
Without the deep-seeded belief
that eventually they will break my heart (friends, family, men, whoever).
…So I've given pieces, and I've gotten broken pieces in
return.
I'm on a flight from Washington DC back home at the moment, full to the brim of mixed emotions.
Sadness, disappointment, happiness, loneliness, the sense of loss and rejection mixed with hope and love, all from different sources but all present in the cocktail that my mind is stirring up.
And then I looked over at my trey table and there was a tiny little heart, made out of what I'm not exactly sure… but there it was out of the blue.
And I can't help but believe that the Universe sends signs when our heart gets heavy and discouraged, and it reminds us that the onus is on us to change our outcomes.
And that as long as I always start from the same place I'll always get the same result.
It's time to rewrite my story, time to start from a brand new place and give myself a chance for a brand new ending.
It's time to do me.
Just me
.
And in the process love the amazing people who are in my life with all of me, and not with the trepidation of waiting for the other shoe to drop.  I'm not exactly sure how, but I'll find out.
I believe what you put out into the world is what you get back, so I'll put out the good and the love and even if it hurts like a bitch sometimes.. I know what I know.
It will eventually find me.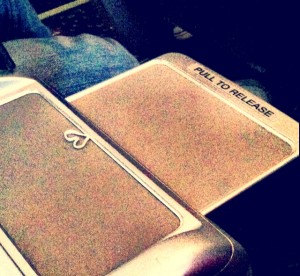 It's now in my wallet…to remind me to believe in love.
Sarah Centrella is the author of the book Hustle Believe Receive which teaches you how to apply the #HBRMethod to change your life and live your dream.
Follow on social media: Instagram | Twitter | Snapchat | Pinterest | YouTube |Periscope @sarahcentrella