Top Motivational Hip Hop Songs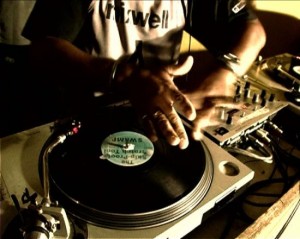 I love hip hop
As you may know, if you follow me on Twitter or Facebook, I'm a Hip Hop fan. I became one right after my ex-husband left, because I needed something, anything to lift my spirits. I knew I needed all the help I could get to keep from falling into depression, so I turned on T.I.. and Fabolous, and Eminem. The music instantly put a smile on my face and made me want to dance. But more importantly I began listening to the lyrics and pulling out anything I could relate to, or draw strength from. The more I listened, the more those songs became my mantras, my anthems and my go-to's when I needed to get a lift out of a self-pity sinkhole.
I worked out to it, played it in my car. Cranked it in my headphones as I walked around New York city. Everywhere I went it went with me and reminded me of my dreams, what I wanted to achieve and that I could.
Music has always had a power over me. A sad song can instantly ruin my entire day. It can put me in a funk and the more I listen to it the more upset I get. Knowing how powerful music is in my life, I've realized that I can use that influence for good. And that's what Hip Hop has done for me, turned that energy around.
It's A New Day…
And now four years later, as I'm starting my motivational speaking career, I'm again looking to those songs, some old and some new to get not only me fired up, but you too!
Listen to the lyrics of each of these songs. I love them because the writing is really cleaver and sometimes I have to think on it a while before I get it… but I hope these inspire you to achieve the life you deserve as they have me.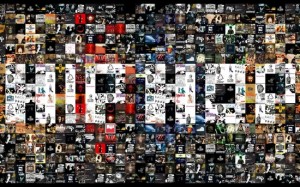 Hip Hop
Here are my favorite hip-hop motivational songs:
WORK: by Iggy Azalea
This song is all about #TheHustle. "I've been up all night, tryina get that rich. I've been work, work, work. Workin' on my shit."
Impossible is Nothing: by Iggy Azalea
The title says it all. "This dream is all that I need, cuz it's all that I ever had."
I've Made It: by Kevin Rudolf
I remember first listening to this song in 2010 when I was training for the Portland Marathon. I'd let my mind create a vision so clear of the day when I'd "look up to the sky and say I've made it". The day came later that year, as I sat in the back of my town car, my driver crossing the Brooklyn Bridge into Manhattan for my first NYC trip. I looked up to that skyline, played this song so loud in my headphones…. and lived that moment. It made me cry. No lie.
The Show Goes On: by Lupe Fiasco
Favorite line: "When times is hard you stand up." I love this mantra. Just stand up. Keep going no matter how hard times get.
Lighters: by Bad Meet's Evil and Bruno Mars:
When this song came out all I envisioned was one thing: it playing before I take the stage to give a Key Note Motivational Speech. The chorus would play….
"This ones for you and me, living out our dreams. We're all right where we should be. With my arms out wide, I open my eyes and now all I wanna see… Is a sky full of lighters".
My Time: by Fabolous
Love this song so much. This is the one I put on when I need to remind myself of where I came from and where I am going. Nothing get's me up like this song. I can relate to the hard work and hard times it talks about and the fact that "It's my time" now.
Moment 4 Life: by Nicki Minaj
Whenever I'm living a Pinch Me Moment, I always think of this song "I wish that I could have this moment for life". It reminds me to savor every win, live in the moment and give thanks for it.
New Day: by 50 Cent
Love the work this song talks about, coming up from the hard times and living the moment you've worked for. I also love the line "I'm strong as an ox mentally" ... nothing can break me.
Written in the Stars: by Eric Turner
"I'm on my way". Can't tell you how many time's I've cranked up this song and sung that line, and BELIEVED it. "It feels like a long time comin' round, since I thought of that cunning plan of how to turn a $10 into $100 grand". Yes sir!
All the Above: by Maino
"Tell me what do you see when your lookin' at me? On a mission to be what I'm destined to be." That has got to be my all time favorite line in any song. If you follow me, then you've seen me use that line as my status update soooo many times. And when I post it, it's because I am at a low point and needed to be reminded, that I'm on a mission to be, what I'm destined to be. "I done been through the pain and the sorrow, the struggle was nothin' but love" meaning that it didn't break him. I so get that. It's my anthem.
Believe: by Justin Bieber
I cranked up this song so loud this week when I drove my new Benz home. I rolled down the windows and sang it so loud. It was that moment. The one you live for, and can't find words for. But felt amazing. "Didn't matter how many times I got knocked on the floor, I knew one day I would be standing tall. Just look at me now. Where would I be, if I didn't believe?" So perfect.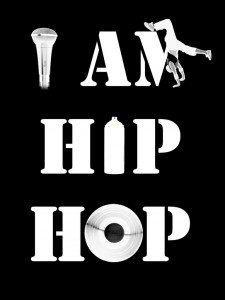 Girl on Fire: by Alisha Keys
Well… listen to it.
Good Life: by OneRepublic
Hard not to feel blessed listening to this song.
Effing Perfect: by Pink
I've quoted these lyrics so many times on this blog and my status updates. There's a line that I have printed out and taped to my wall at work. It's a reminder that this line, sums up everything I believe in. "Change the voices in your head. Make them like you instead." Whenever I want to get down on myself I say this mantra and remind myself that what I focus on is what I get… so I better like myself and train those voices to as well.
Live Your Life: by T.I.
This song reminds me to count my blessing and be thankful for what I have and stop complaining. Enjoy life, right now.
Not Afraid: by Eminem
This is the song I listen to when I'm frustrated, or distracted by "the haters". On days when I question what I'm doing and if it will ever amount to anything or if I'll ever actually live out my dream. I put on this song and hear that line: "I'm be what I set out to be, without a doubt. Undoubtedly." And then I remember….
My Last: by Big Sean
"I'm just doin' better then what everyone projected. I knew that I'd be here, so if you ask me how this feels? I'll tell you it's everything I EXPECTED". Drive, vision and work got to that moment. Love it.
Beautiful: by Akon
I listen to this song to get me out of a self-loathing funk…. we've all been there! Gotta have Akon tell us we're beautiful some days.. hey, whatever it takes!