I Want More.
I want more.
Have you ever felt, well… unsatisfied? Not unhappy. Not depressed. Not stressed. Just restless and an underlying feeling that there has got to be more to life than this? I guess I just want more.  I want it all.
I'm not complaining, I'm so happy to be out of Seattle and back where life is easier.  I'm so grateful for that, trust me. And the sun has shone hot every single day since moving back to Portland. But still there is this nagging feeling that I can't shake, that I've disappointed myself.  It feels like I've taken two steps backward rather than forward.  Maybe because going back home always feels that way to some degree, regardless of why.  But I can't shake the feeling that I failed in some way. Even though I always knew Seattle was not a move I wanted to make, but one I had to at the time, I'd still left. I'd gone somewhere and did something unexpected, difficult and I'd succeeded at it.

Coming back, just makes me feel like I failed somehow.  Like my real goal was to get all the way gone, and instead my wings were clipped and I took the easy option once again.  To make matters worse my bestie is moving to Washington DC, and my life long bestie is moving to NYC. The two cities I've always dreamed of living in, and here I am. Stuck in the North West.
Sometimes I wish life was less complicated.  That I could have the freedom to follow my true hearts desire.  Sometimes I wish I didn't have to endlessly sacrifice and could just begin living the life I feel I've spent all of mine preparing for.  Sometimes I wish all the work I've put into my passion, writing/speaking/documentary/books would just pay off already.  That it would go somewhere, turn into something.
Being a single mom with three kids, nothing is ever easy, or simple. It will always take extra courage, faith and preparation.  But nothing is impossible right?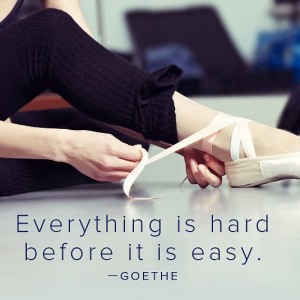 Sarah Centrella is the author of the book Hustle Believe Receive which teaches you how to apply the #HBRMethod to change your life and live your dream.