I'm Baaaaack!!!
I'm back!
Last week the kids and I moved back to our original home Portland Oregon. Damn it feels good to be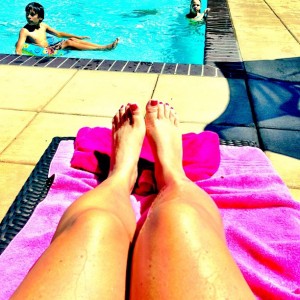 ahhhhh
home after 18 very difficult months in Seattle.  It's amazing what having friends and family around can do to uplift your spirits and make you feel at home.
Living in Seattle was the most isolating, depressing and difficult time of my life. It had it's benefits, I was able to write my book and focus on my passion, and was able to be successful in my career (day job), but other then that it was, hell.
Since coming back last week, the kids have had play dates every day, we've had friends and family over and the sun has been shining in full force.  It's just more proof for me that when you set a goal, work your ass of to achieve it and let nothing stand in your way, that anything is possible. From the start of moving to Seattle, I gave myself a two year max, with that goal in mind I worked hard at my job to gain success and financial stability so that within the time I'd set I could move back home.  I did it in 18 months.  Set a goal, believe you will accomplish it, and then work your ass off to get there, you WILL get there.
Never quit. Happiness is waiting.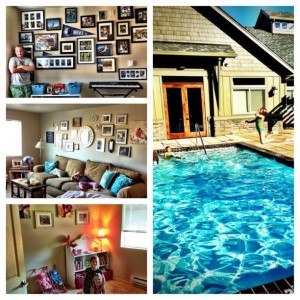 The new pad..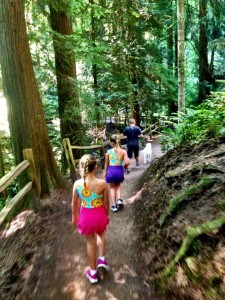 Kids hiking this weekend near our house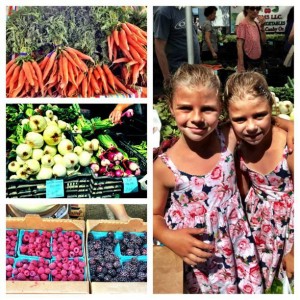 Shopping at our favorite farmers market
kids finally get to have some play dates!
Follow me on Instagram or Twitter to see all the pics of our life 🙂  (both @sarahcentrella
Sarah Centrella is the author of the book Hustle Believe Receive which teaches you how to apply the #HBRMethod to change your life and live your dream.