Italy at Last!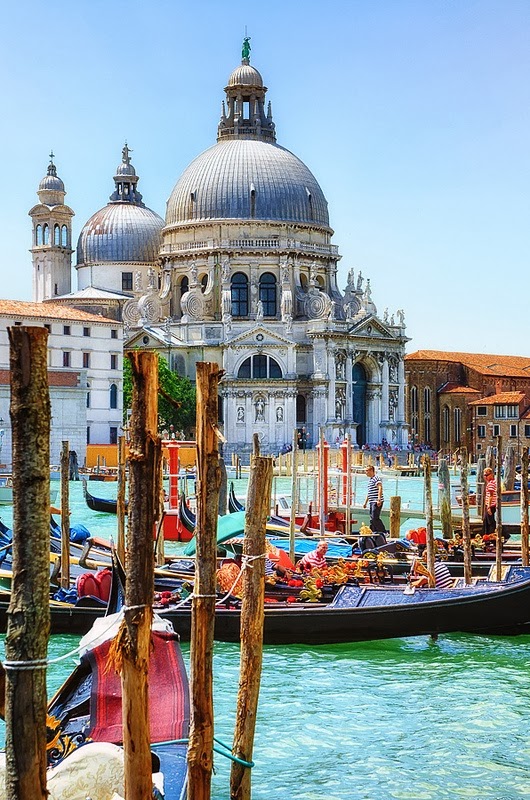 I can't wait!
I have spent the past twenty plus years of my life, dreaming and wishing to go to
Italy.
When I was seventeen years old if you asked where in the world I wanted to go, I would have said Venice.  And the answer has remained the same all these years. Every time I see a movie based in Italy my heart is instantly transported.  The first time I really remember seeing Italy on film was the movie
Only You
, with Robert Downey Jr.  I fell in love! I decided right then, at seventeen (when it came out) that I was gong to take that trip.  Rent a little crappy car, get lost in the countryside and drink wine from a bottle.  It was so magical.  It's hard to describe the love affair I've had with Italy since then.  Something so compelling has always drawn me to it.  Maybe it's my own Italian heritage, my Nono (grandfather) came to Boston with his parents when he was just a boy from Italy, and our family has always been very proud of our Italian roots.
Then this fall my aunt and uncle up and moved to Rome with their high school age children, and my heart kept saying "why not me?" I've had this fantasy my entire life of living in a little rundown villa in a vineyard and watching my kids play soccer with the locals, working in a cafe and writing books.  I even wrote out that exact fantasy on my blog a few years ago.  I have always thought that once I get off the plane there, I'll never want to come home.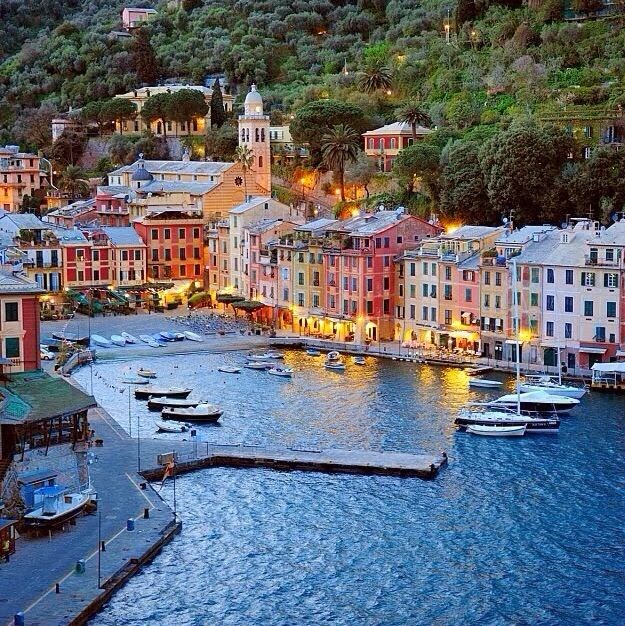 This is going to blow me away, I already know. Portofino
And then last week my college age cousin headed over to spend a semester there, and that's when I'd decided I'd had it! Enough wishing and hoping and longing, it was time to take action! For some reason in my visions of this trip I'm always alone, I'd wanted to go alone in college when I was really devoted to photography and just explore taking pictures of everything. I think on some level I've always known that I need this time with Italy all to myself. I don't want anyone to spoil it, or taint it. I want it to be pure and teach me anything and everything I've come to learn.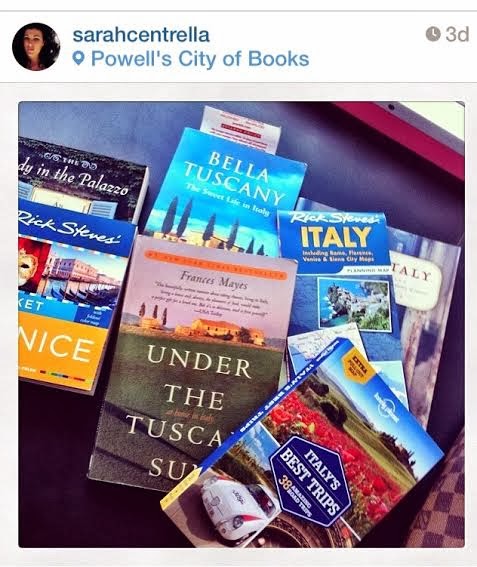 This weekend I spent the whole day at
Powell's
bookstore in downtown Portland, leaving with an arm full of books, inspiration and a plan! As I looked through the books, and held up the map plotting out my road trip, of all the places I have to see, where to fly in and out of…. my heart raced with excitement. It's a kind of pure joy and anticipation I don't remember ever feeling before. I couldn't sleep for two days as I finalized the flights and laid the plans.
So on June 16th I'll fly to Rome, see my family for a few days and tour the city, then rent a car and drive through Tuscany and along the coast to Portofino (can't wait for that one!), up to Milan, Lake Como and finally….. the best for last.. three days in Venice. I'll spend my 39th birthday there, finding myself and falling in love with the beauty of the world, and fulfilling a life long dream.
P.S. I've had pictures of Venice and Tuscany on every vision board for years (but of course!).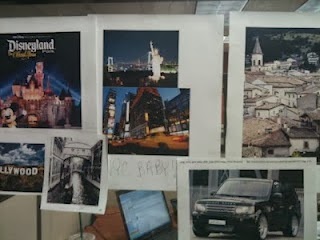 Venice (under Disneyland pic) on my original Future Board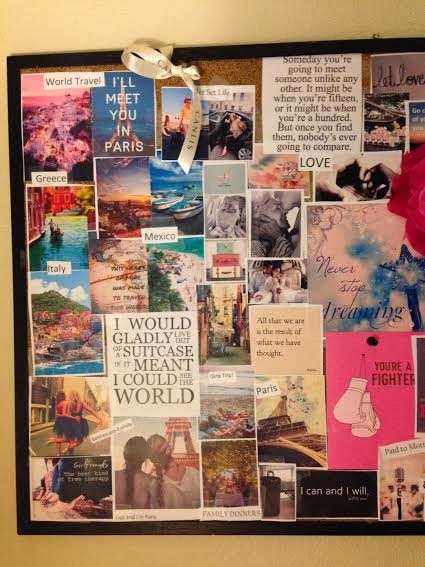 The whole left side of my new board!
"Anything is possible child, anything can be." Silverstein
Sarah Centrella is the author of the book Hustle Believe Receive which teaches you how to apply the #HBRMethod to change your life and live your dream.