New Year, New Challenge.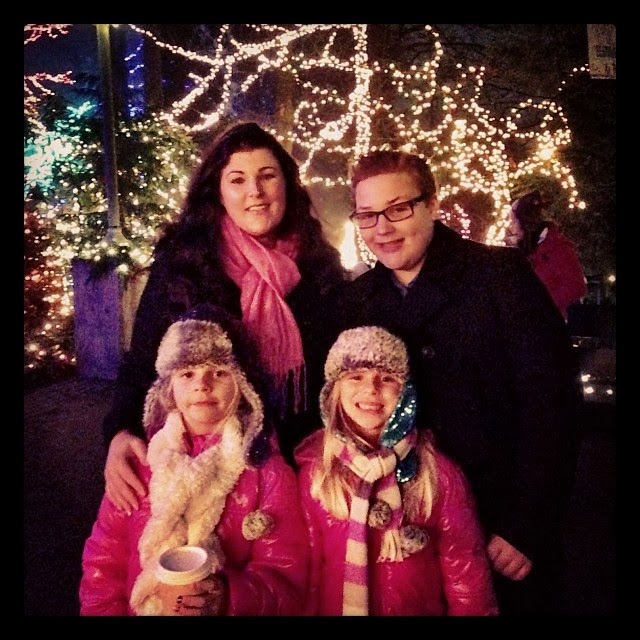 Christmas Eve 2013
It's a new year, and it's about to be a brand new me! I love the ending of a year and the start to a brand new one, it has always revitalized me and this year is no different. Last week I took the time to look over 2013 and soak in the accomplishments it brought with it, both personal and professional.  And it's funny because I've spent the last few months in a "funk" feeling like I'd not accomplished anything and that all my goals and dreams still loomed out of reach, yet when I did an inventory of 2013 this is what I found:

 In January our story was featured by the Red Cross in their national PSA airing on cable networks around the country.
In February, I fulfilled a five year dream to take my kids on vacation to Disneyland.  Something I'd always thought was a near impossibility for me as a single mom to be in a position to do.
In April I gave my first ever public motivational speech to a room of total strangers, sharing my tips for creating a successful life.  This was a major dream come true for me.
In May I gave my first ever live key note speech to over 1,000 people at the annual fundraiser for the American Red Cross.
In June I was able to move back to Portland so my kids could be closer to their father and our family, something we had wanted to do for over a year.
In August I took the kids for a week long camping vacation in the Redwood forest.
I was able to travel in 2013 more than I ever have before, fulfilling a personal goal and passion of mine.  Spending many weekends in Washington DC, a week in NYC, trips to San Francisco and LA among others.
In November I finished the total rewrite of my memoir.
In December I realized that for the second straight year I'd achieved my professional goals at work and been able to raise the standard of living for my family significantly this year for the first time in my life.
Once again I was able to manifest incredible experiences, specific items off my vision board (Christian Loubutin shoes, Louis Vuitton bag, Mercedes, a specific amount in my bank account that I've had written on my wall for over five years, Disneyland, speaking engagements and so much more).


My first ever new pair of Christian Loubutin's!!! A gift beyond my wildest dreams!!

 And finally in 2013 I cleansed my personal life of people who had made it toxic. And I began working hard on relationships that mattered to me, and cutting the ones that no longer added value. As a result I am finally in a place where the people in my life are the ones I've chosen and who in return have chosen me.  They are relationships built on love and mutual respect and loyalty. I am truly amazingly and abundantly blessed.
For a girl who was raised homeless, with no childhood education, and who five years ago was relying on state aid to feed my children… who woulda thought I'd be living this life now?? Oh yeah, I did. I had the audacity to dream, and the tenacity to hustle.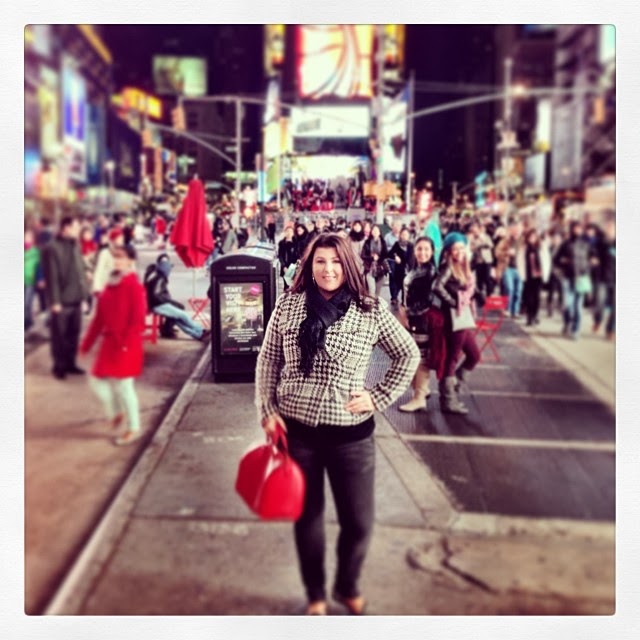 I was finally able to make it back to my favorite city this year. NYC
If you are feeling stuck in your life I challenge you to do an inventory of 2013. I bet you will surprise yourself when you realize how much you did accomplish.  And if the opposite is true, than today is the day to map out 2014. Set SPECIFIC goals, create a Future Board to support it, and start working on achieving them now, so that next year at this time your list of accomplishments will be surprisingly long.  Dreams don't come true without a plan and the work needed to achieve them, but with those three things you can change your life. You can and should be filling each year with a list of once in a lifetime experiences and accomplishments.  That's what life is all about, filling it up and soaking it in.
Now it's time to start planning on breaking new records in 2014….. oh boy! I cant wait!
"Four Christmas's ago my children woke up and each had one gift under the tree and empty stockings. I was hardly living paycheck to paycheck and payday was after Christmas. I cried so hard that morning feeling like the biggest failure. I vowed to never put myself or them in that kinda situation again. Through much adversity and when times get tough I fight on for them. Not for "material things" but for the magic that comes with mornings like tomorrow morning. I love playing #Santa and can't wait to see their faces. Believe in magic. Work hard. #neverquit"
My Instagram post Dec 24th
Sarah Centrella is the author of the book Hustle Believe Receive which teaches you how to apply the #HBRMethod to change your life and live your dream.