Vision Board Manifesting.
I've spent this week going over my goals, what I've accomplished/manifested and where I want to go.  After really looking at it, it gave me chills to see just how much of my vision board was manifested in 2013. So if you doubt if the Hustle.Believe.Receive. works, this should be some solid proof. You all know my back story so you know I came from nothing, just five short years ago. I've gotten where I am today by following the principles I teach on this blog. I've hustled (worked hard and never given up), believed it would happen, and practiced gratitude before I received a thing and throughout my manifestations.
I hope you are inspired to make your own vision board! It's life changing.
2013 Manifestations directly off my vision board: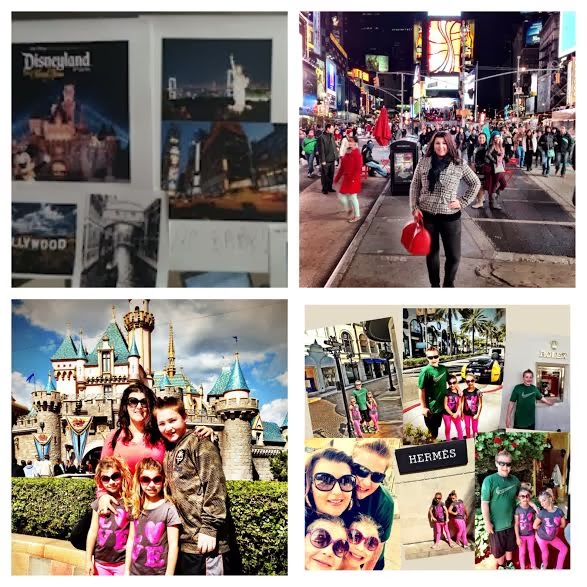 This pic is amazing to me. The pics on my vision board (top left) show Disneyland, Hollywood, and NYC. They went on my board in 2008.  I manifested vacations to all three this year, taking my kids to Disneyland and Beverly Hills, and vacationing in NYC this fall.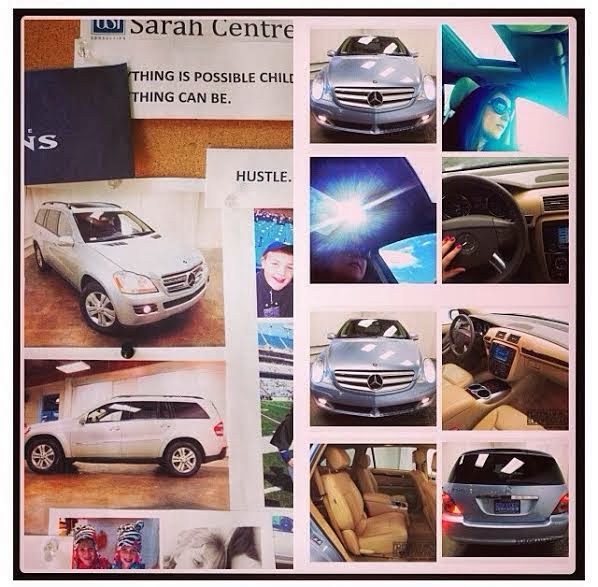 In May I manifested my Benz 🙂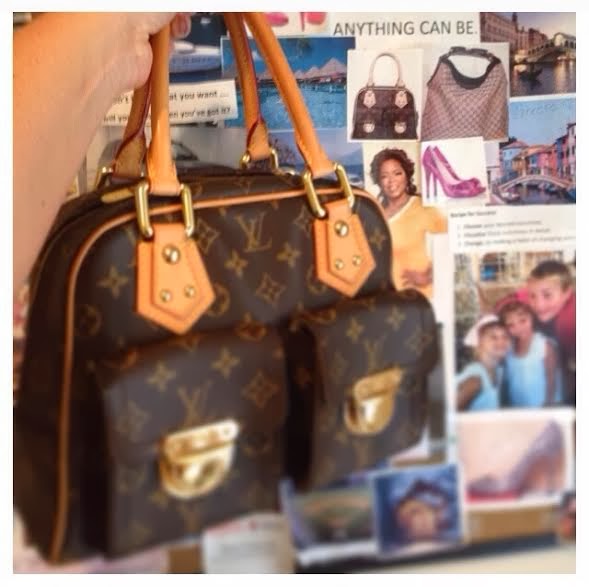 My first Louis Vuitton bag the exact one that was on my vision board for years.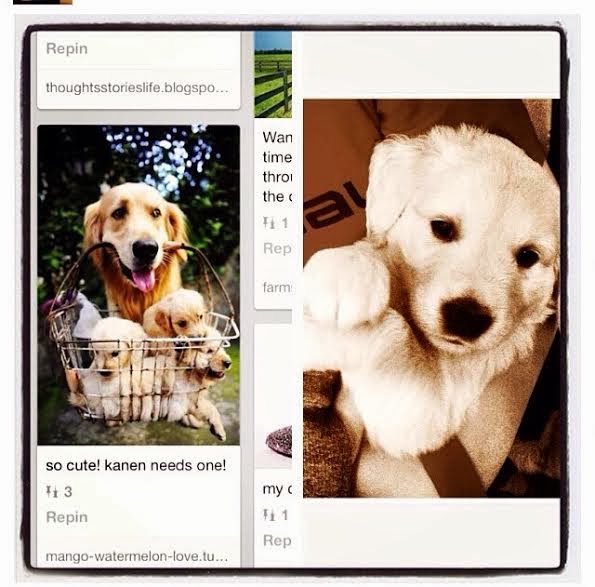 This one blows me away, love the caption I'd put on the pinterest pic I'd pinned months before Rover found us, same exact bread.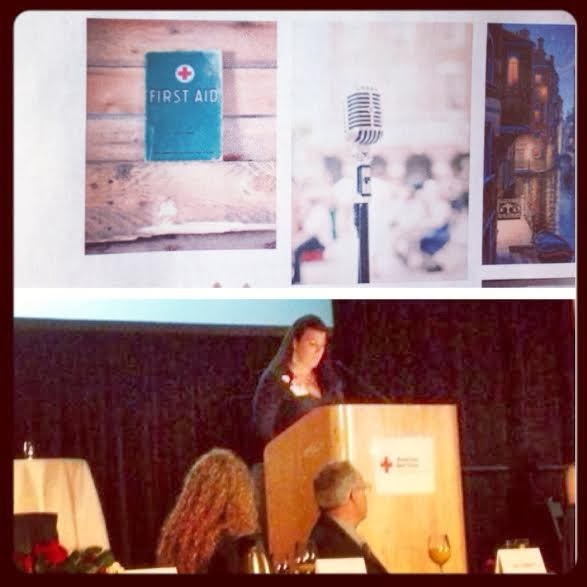 top pic shows my desire to speak (mic) and share my story, the other pic shows my desire to give back to the Red Cross. Below is me speaking at the Red Cross annual fundraiser, huge personal manifestation.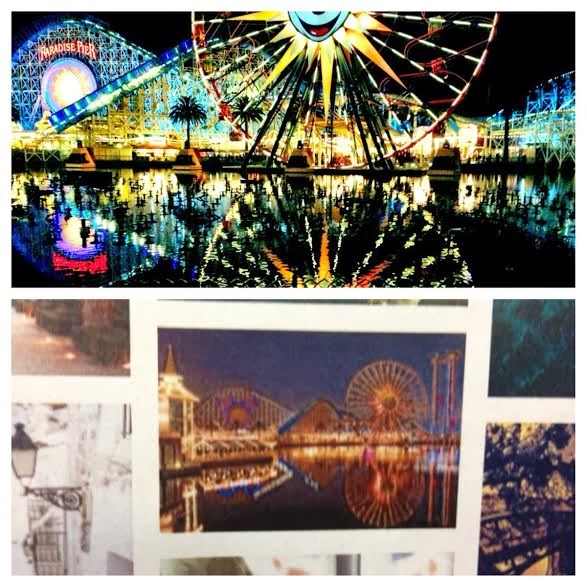 Love this picture. Had no idea i even had the lower pic on my vision board when I took the above pic at Disneyland.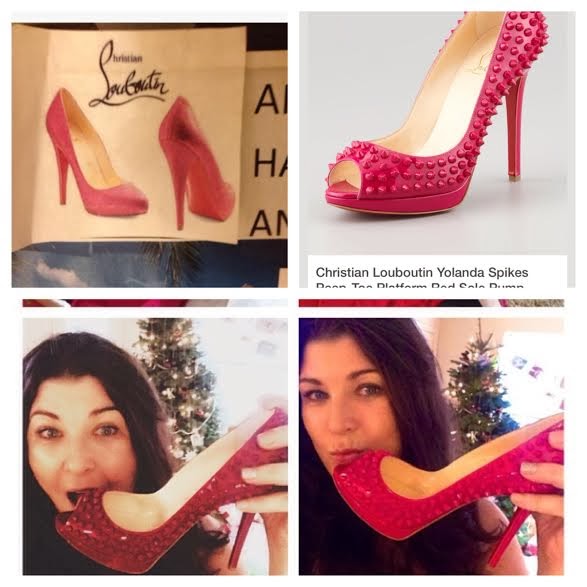 This one was so exciting! My Christmas gift this year. I'd pinned the exact shoe to my board 4 weeks before, and had pictures of pink Christian Louboutins on my board since 2008.
I put my first vision board together and really started working on this concept of changing my life in 2008. In 2010 I began manifesting experiences off of it, and for the next two years I continued to manifest from it even in difficult times. This year I felt it was time to dream bigger and focus on gaining financial freedom. I had an epiphany on how my view of money, and a life long lack of it had created lack in my life. I decided to change that and my attitude towards it. And the results this year were amazing! It proves to me that we need to always continue to grow and adjust our attitudes and expectations. The universe will respond to our desires, our effort and bring us the desire of our heart, experiences and physical reality.
Anything is possible for anyone. I am living proof.
I have updated my board throughout the years replacing pictures I'd manifested with new ones, but the core board was the same one as I'd put together way back when, and it was starting to look a little worn out. It's pictures had torn and faded from the sun, it needed a makeover. So last night I took the time to totally redo my board. Re-imagining where I want my life to be the next five years. Dreaming bigger, highlighting areas that are most important to me now and adding my new goals for fulfilling my passion. And it's crazy how inspired and reinvigorated I feel. I'm obsessed with my new board!!It's the first thing I see when I wake up in the morning, and the last I see before I go to bed at night.
So based on my goals for 2014 (Resolution template) here is my 2014 vision board. I cant wait to see what magic is in store.
My all new vision board… love it!