New Years Resolutions Template.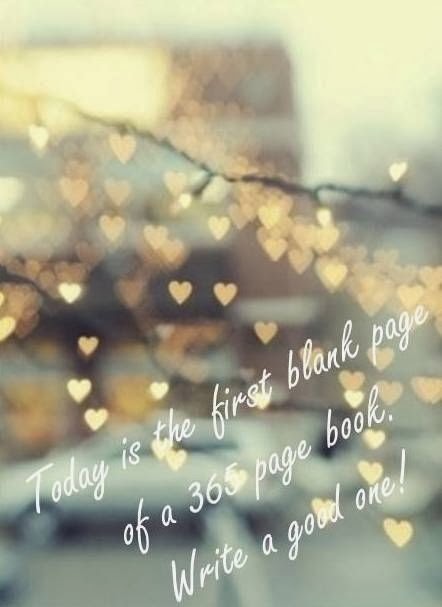 Every year since I was a teenager I have taken the time at the start of a new year to write down my goals and resolutions. They started out pretty basic "get in shape,""drink more water", that kinda thing… but over the years as I've learned the importance of mapping out your goals and creating your future, and as a result I've made them increasingly detailed. If you've never made a vision board, or a bucket list (shame on you!) or even been one to actually write your goals out, then this template is for you. Let it guide you into really discovering what it is that you want and what will bring you happiness and make you feel successful and accomplished.
I also love this because it's a great benchmark for your progress and success. It's a measuring stick that will prove you are either moving forward, falling off the path, or if your life has become stagnant. Remember this is the only life you get, time goes by so fast, and it's time you take charge of it. Time you lead it, instead of being along blindly for the ride. This exercise will help you chart out a positive course for 2014 and next year at this time it will feel so great to go back and look at this list and see how much you've accomplished. I recommend you fill this out and then print it, put it up in your room or office someplace you can see it on a regular basis. Stay focused.

Goals for 2014:
FINANCES
What is your overall goal for your financial situation in 2014? Aim big, push your limits, hold yourself accountable.
Example: Become financially free this year.
1.
Put X amount of $ (use a specific dollar
amount that is realistic for you but one that also pushes you just enough).

Break out that contribution with each payday.
2.
Increase 401k contribution by X % (be
specific, and then do it tomorrow).
3.
Do not spend wastefully (give
specific examples of what you will change).
4.
Keep all bills current.
5.
Earn X $ in 2014. (If you have a job
where your income is not set, or where you can increase it based on effort put
the amount here. Or if your plan is to increase your income in 2014 put the
plan on how you will do that here).
6.
Put your major savings goal here,
such as buy a house, or a new car etc.
TRAVEL:

I believe that everyone deserves to take vacations, experience new places and expose themselves and their families to the world. If this is not important for you, you can replace it with something that is. But if you've always secretly dreamed of incorporating travel into your life, put it down. Even if you think it's not a realistic possibility for you this year. Put it down anyway.

What is your overall goal for travel?
Example: Take a family vacation.
·
Take 2 major vacations with the family.
1.
To (insert specific destination here)
and why it's important to you.
2.
One "lux" vacation to (specific
destination) and a description of what that trip would ideally be like.
·

What trips would you like to take alone or with your friends?
I believe strongly in the power of finding what inspires you, and what makes you passionate and feel most alive. I think we all have something that we are amazing at, and that lights us up, but most of us are afraid to act on it, or to put it as a priority in our life. We think it's foolish, or a pipe dream. I say those dreams and doing what you love should be what fuels your desire to break free of the norm. It should be your goal to one day have your passion lead your life and success and not hide it. This will help you put specific goals around making it a priority in your life. I believe it will bring you happiness and joy when you begin focusing on it.
What is your passion?
What specific things can you do in 2014 to increase the time, energy and joy you get form it?

What are your goals for where you'd like it to take you in 2014?

Do you need to commit more time to it? Doing what? How often?

What are some benchmarks for success with it?
RELATIONSHIPS (dating/family/friends/marriage):
This is a huge area that I believe we should all make a priority to focus on. It's one where we can look internally and set goals to make us a better: spouse, sibling, parent, partner and friend. Those things don't just happen. We are not automatically great at all of these relationships, they all take work.

Look at the ones that are important to you and see how you can improve them this year. How you can make better choices, set boundaries, give more, or whatever it is you need to work on. Be honest and true here. Don't hold back. Resolutions are to make you better. It's time to put in the hard work and face truths.
·

Set clear goals for the relationships that matter to you.
What would make you a better spouse? Giving more time? Being kinder? Focusing on the positive instead of nagging? Be honest, list out your goals for improvement.

Are you close with extended family? If not why not? What can you do to bridge that gap and work on those relationships?

Do you spend time with your friends? Do they know how much you value them? Do you give more than you take in those friendships.

What would make you a better parent? Having more patience? Being present in the moment with your kids? Playing with them? Talking to them?

Are you dating? What boundaries do you need to set around that? Are you making the right choices? If not why not? What will you change this year? Do you know what you want? What would make you a better partner.

If you're single write a DETAILED description of your IDEAL mate. Shoot for the moon and know that the universe will bring it to you when you're ready, so don't waste your time on anything that is the opposite of your list.
He's dashingly handsome. Has an amazing smile. Is tall and dark and strong. Dresses well, is well educated and well spoken. He's kind and generous. He's old fashioned, attentive, patient and adores me and the kids. One who believes he's waited his life to find me, one who I know is my better half. He challenges me, but supports me at the same time. He's successful but not obsessed with work. He's confident but not self-absorbed. He's KIND and his heart is big and full of love. He's an excellent communicator, texts and calls often. He lets me know I'm his queen without asking or being told. He does it because it makes HIM happy. He commits to me, doesn't quit or walk away. Introduces me to his world, is proud of me and wants the world to know I'm his and he is mine. He's a world traveler and makes it a priority with me. He compliments freely and sincerely. He apologizes and recognizes when he's wrong. He works to make it right. He's humble and open to learn and improve. He is real, and steady.
What are your top criteria that can be your benchmark for success?
Example: Our relationship is based on these 4 keys:
2.
Mutual love and adoration.
3.
Open, honest and frequent
communication
4.
Mutual and equal effort
PHYSICAL & SPIRITUAL:

To really be happy I believe it's critical to make your physical and mental/spiritual self as whole as possible.

It must be a priority.

How can you achieve a better health and fitness lifestyle? How can you make your mental health and spirituality more of a priority? List specific actions that are realistic to your life, that you can begin doing tomorrow and can commit to for the rest of the year.
Go to yoga 4 days a week, start running 2 days a week.

Make relaxation a priority, take care of my skin. Get regular massages and facials.

Take my vitamins and supplements.

Drink more water.

Meditate daily.

Use mantras to boost my motivation and mood.

Consider going to therapy (personally I think everyone should make this a priority).

Read more.

Focus on the tools of positivity I've learned to take me to the next level.

Stay in control of my mind, attitude and focus.
We spend the majority of our lives at work. Therefore finding a career that challenges you, is rewarding and financially fulfilling is very important. How can you become more successful in your current position or what would you need to do to be happy at work?
·

Here are some questions that might help you make a plan:
Are you in a career you love? If not why not?

What would you change if you could?

What would your dream job look like?

How can you be more successful in your current role?

What do you need to do to take your career and income potential to the next level?
What is your plan to make the changes you are identifying?
OTHER:
If there is another category in your life not represented here, then add it in. This is your list, make it reflective of what is important to you.
Once you have completed this worksheet, you need to take the time to build a Vision Board that supports it. Look for pictures (Pinterest is my favorite place) that represent each of these goals and categories. Read your list often. Stay focused. You WILL ACHIEVE your goals. Put in the work, the rewards are huge!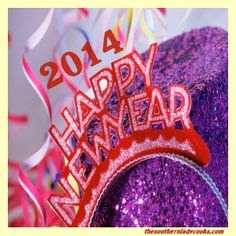 Here's to your best year EVER!