My Bucket List
Travel the globe…
Eat with my fingers on the floor in Morocco
Do yoga Bali
See a Kangaroo with my kids in Australia
Eat pasta in Rome…
Kiss/drink wine/eat pastries/eat French bread and amazing cheese/dance/make love… in Paris
Drive a sports car in the French Riviera
Go hiking in Peru
Watch a soccer game with Kanen in Brazil
Go skiing in Switzerland
Take a million pictures in Greece
Go wine tasting, and rent a tiny car in Tuscany
Stay in a villa
Write my memoir
Write my "how to" book (AKA #HustleBelieveReceive)
Become a motivational speaker
Meet Oprah
Take the train in Europe
Sit front row at a fashion show
Watch my kids play soccer with local children in Italy and Mexico, while we are on an extended stay
Have a message on the beach
Go sailing
Try to catch a fish!
Ride in a helicopter
Swim with dolphins
Run a marathon
Dance in the rain
Own a lake house and ski boat. "Summer"
Go horseback riding in Napa, Ca
Take a hot air balloon ride
Tour Washington DC with my kids
Skydive
Have a snowed in New England Christmas
Drive route 66 with my kids
Travel through Europe with my kids (I traveled through Italy with my kids)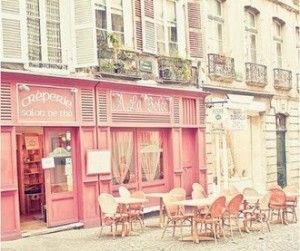 Have a street artist paint me
Ice skate in Central Park
Kiss under the Eiffel tower
Take my kids to New York
Take a boat ride through Venice Italy
Spend a fall in Maine
Go on Safari in Africa
Go zip-lining in a forest
Stay in a tree-house
See the Grand Canyon
Take my kids to Disneyland
Buy a copy of my book in an airport
Do a Book Signing at Barnes & Noble in NYC
Take Mira and Izzy on separate vacations alone
Be on the Today Show
Fall madly in love
*UPDATE July 4, 2015: the bold you see in my list refers to moment's I've been able to cross off / Manifest SINCE the time I originally wrote this post.