Addiction Gets A Bad Wrap.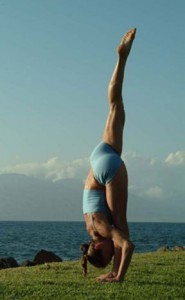 Um yeah I was supposed to do this is class
Not all addiction is evil. Well let me back track one tiny step and say, mild addiction. Because full-blown addiction is just plain annoying no matter the subject of obsession.
So assuming we are talking about mild addiction, the kid that involves me sweating like a sumo-wrestler in an over crowded steam bath; I'm gonna say it's a positive thing. Maybe it's my ADD talking but finding anything that becomes a habit long-term has always been a challenge. So when I do finally cross the line from going to Hot Yoga with a FML attitude, to going with a this isn't soooo horrid attitude, I typically congratulate myself. And feverishly pray it becomes and addiction.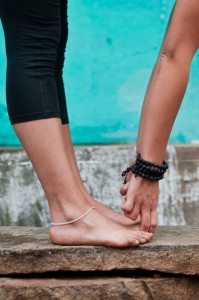 I did this instead.
I think I'm on the right track here. Today was my third class in a personal pact to practice as often as possible for the next six weeks leading up to my birthday (read post), in a desperate attempt to create a first-class addiction. I wanna be addicted to the sweat, the smelly room, the burn in every part of my body. The smell of my skin burning in the ridiculous heat. That moment when the instructor opens the door just a crack, and what feels like the first bit of oxygen in sixty minutes, floats over me. I want to be addicted to how I feel on that final savasana. It's called "corpse pose" for a reason, at that point your basically dead.
Then eventually I wanna get hooked on how my body is changing, and how I feel. I wanna be able to go and not throw mental darts at the hot, yoga-asses in front of me, belonging to 45 or 19 year-old women (from this view it's hard to tell who's who), with giant diamonds on their finger and Range Rovers in the parking lot. I want to go one day and not even notice them. My mind will be clean and I will be there for me. Looking at my own hot yoga-ass.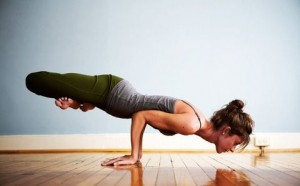 I was supposed to do this…
I wanna be addicted to the endorphins that come about two hours later, and the energy it gives me to play with the kids when I get home from work. I want to breathe and meditate, and clear my cluttered mind. I want to find focus and general well-being.
So yes, my goal is to find my addiction. And then like any good addict, seek it out like a drug, or sex or whatever people get addicted to. Please yoga yogi let me become addicted to you!
 
…I did this.   Hey, it's progress.
Sarah Centrella is the author of the book Hustle Believe Receive which teaches you how to apply the #HBRMethod to change your life and live your dream.
Follow on social media: Instagram | Twitter | Snapchat | Pinterest | YouTube |Periscope @sarahcentrella