Law of Attraction Works! Here's MORE Proof.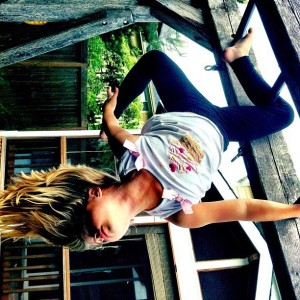 Acrobat Izzy playing in our back yard
I hope I'm not beating a dead horse here, but the HBRMethod  (my version of LOA) is some crazy cool shit! I mean seriously. I've posted some pretty amazing manifestations before, but this one really is the case in point.  The proof-positive that no matter what happens in your life, even the super super shitty stuff, it's all part of your big picture being manifested.
If you believe it like I do, then that faith has the power to set your stress free.  You stop worrying about trying to fix everything, or dwell on why things seem to fall apart and instead trust that some how it's all going to reveal that it was just magic in the making.
Believe me I know it's a hard thing to do, if your a regular reader to this blog, then you've read my posts on an "off" day when I'm questioning everything.  But last year at this time the kids and I were in a VERY different place then we are today. Last May I was suddenly fired from my new job, which left me without an income for almost two months with three kids to support.  Then our house flooded on June 2nd of last year leaving us homeless for almost an entire month. It was the Red Cross that came to our aid and kept the kids and I together and from a much worse situation.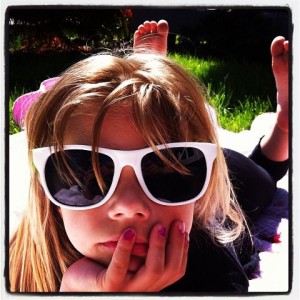 Mira relaxing on the front lawn (we'd never had a yard before)
When all that happened I wanted to give up so damn bad you have no idea. (Read the posts from June of 2011 and you'll see).  But my faith in #HustleBelieveReceive (my version of LOA)  and the belief that somehow it would all work out and that it was part of my big dream somehow is what kept me from completely melting down.  I believe that when really shitting things happen to us that it's an Earthquake Moment making room for our ultimate manifestation.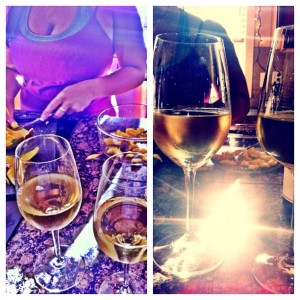 Cooking in my favorite kitchen EVER with my girlfriend
I could have never guessed what that might be.  But this week as the kids and I have been filming our story for the Red Cross national ad campaign, I realized that our final day of filming will be on June 2nd.  That's the actual day the Red Cross came to our aid one year ago.  How insane is that? We will go back to the hotel, our old house and film at the girls 5th birthday party, showing us one year after.  I just find that so amazing.
Who would have thought back then when we were in the thick of survival and fear that a year later, that very thing would be what is opening doors for us on a huge scale. A year later I have a better job then I'd ever had, the best house I've ever lived in my entire life, and a chance to make my big dreams a reality.  We now have a yard, which I'd always wanted but never had before, a kitchen and room to have friends come stay. But I had to lose it all last year in order for these doors to be open.  Everything always happens for a reason.
Life is a trip!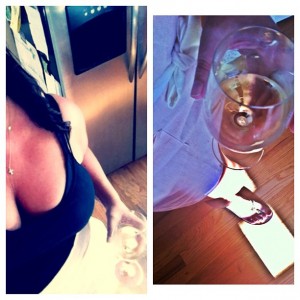 Makin dinner (follow on Instagram: SarahCentrella)
Keep the faith even when you don't want to.  Believe in magic even when it defies reason.
That my friends, is exactly what the #HBRMethod means to me.  It might have taken a full year for this manifestation to come true, but it did, and in a bigger way than I'd dreamed it. I've had the dream/goal to get the kids and my story out there in a big way, and it turns out that what felt like the end of the world was the opening of a door to a whole new one.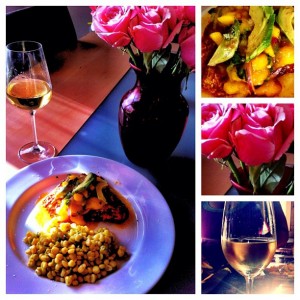 Oh what a difference a year makes! Last year we were eating cereal all day in a hotel
Click HERE to pre-order my book #HustleBelieveReceive which gives my 8 steps to success to changing your life and living your dream. Not all "law of attraction" teaching works, in fact most don't.  But over the last 5 years I've learned what does and how to quickly and easily apply it to get fast, life changing results. Learn more about my #HBRMethod for success.