Dreamed It. Lived It. ~A Future Board That WORKS!
I'm so excited.  Finally! I've been waiting for some inspiration and something that would take my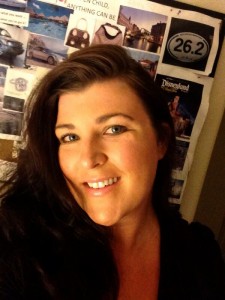 My Reality Board
dream to the next level, and like always fear has been holding me back.  The last six months, I've felt so uninspired. Even wondering if all that I've been working on with my books, blog, speaking etc was doing any good.  Sometimes when you get close to your dream coming true, you lose sight of it. And I think that's what I've done the last few months. I've known that it would take some risks on my part to get me to the next level that I want to be at, and I've been scared to take those risks.
But screw it, I've come this far! I'm not about to give up now! For almost two years readers and followers of my Youtube videos and blog have been asking me to do some type of vision board workshops and live conference calls/webcasts. I've always known that I could do these things and they have been in my long term plan, but I've been scared to just make that jump and do it. Partly because at the end of the day I'm just a single mom.  And of course that makes me always feel like what I have to say is not revolutionary, and you know what it's not. Most of it is common sense. I get that. But I also know that this conviction and calling has chosen me, and weather I'm "qualified" or not, I have a message and a story to share that I believe with ALL MY HEART will change someones life.  And so that's why at each stage of this journey I bite the bullet and take the leap into unknown water.
What I have to share is a simple way that anyone can change their life if they really want to. I have proof that the easy steps I've used can work for anyone. I have thousands of readers who've shared their stories with me over the past few years, and who've used my tools and coaching to get results that have transformed their lives too. And NOTHING in the world feels better then that.
So having said that, I'm so excited to say…..
I'm going to be hosting my
FIRST EVER LIVE CONFERENCE CALL!!!
On Tuesday Aug 20th at 6:00 PM Pacific Time.
The one hour call is FREE and I'm not selling ANYTHING.  If you'd like to be on the call, email me to reserve your space at believeloa @ gmail . com and I'll send you the dial in number. Space is limited on the call so do it ASAP.  I will leave the call open for your live questions as well. So this is your chance to ask me anything and hear my "Hustle.Believe.Receive. Key's to Success" message first hand. Please share this info with your friends and family or who ever you know that could use a little inspiration/motivation and real life "anything can happen" message.
I'm also now taking bookings for my DREAM IT. LIVE IT. party/ Future Board workshops.  If you don't live in the Portland Oregon area but would like me to come give a 1/2 day workshop to your friends/family/business I will gladly come for just the cost of travel.  In the workshop we will learn the steps to success using Hustle.Believe.Receive. and we'll create our vision boards ones that will be your first step to manifesting your new life! email me for booking or more info believeloa @ gmail com
Click HERE to pre-order my book #HustleBelieveReceive which gives my 8 steps to success to changing your life and living your dream. Not all "law of attraction" teaching works, most don't in fact. But over the last 5 years I've learned what does and how to quickly and easily apply it to get fast, life changing results. LEARN MORE.