Chick on a Mission…Marathon Life: Week 5.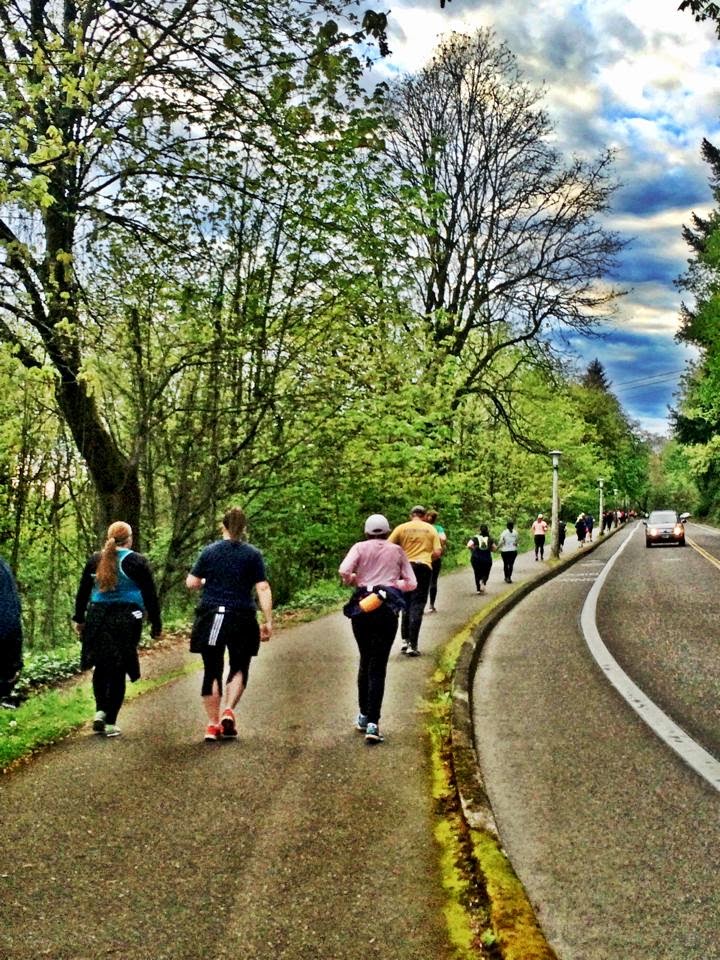 The 3 mile wall…endless hill
So I've had this goal to run a marathon by the time I'm 40, and like I said a few weeks ago in The Hustle, are You all In? This is my second attempt at achieving that goal.  And since this June I'll be 39 I figured it's now or never! Mind you I am NOT a runner. The only running I've ever done was when I was in my early twenties, a few miles here and there, and my marathon training four years ago.  So this is an exercise in proving my point that Anything is Possible for Anyone.  Hence my mission; to prove I can do this. Something I'm not good at, don't really enjoy, is extremely difficult, and something that most people quit before reaching their goal. So I figured what better way to proving my Hustle.Believe.Receive. coaching method than to apply it to something this tangible?
We started March 22nd, and that morning I showed up with a few hundred other runners for Portland Fit, to train for the Portland Marathon.  Some wannabe's like myself, and some lifelong veterans, all there with the best intentions to make it to the October race.  It was freezing cold, fog in the air and three miles ahead of us as we started out together for our run along Portland's water front. It was the first time I'd tried to run in well over a year…but I did it.
There is a formula for success; show up for the group runs on Saturday mornings, do the three short weekly training runs on your own, and be prepared (hydration, eat right, sleep, good shoes etc). If you follow this formula Portland Fit says you will be ready to run the marathon by October no matter if you are a first time runner or not. You have got to commit and hustle. Kinda like Hustle.Believe.Receive. show up, follow the formula, commit… you know the drill.
So yesterday was my 5th week of training…8 miles. The first four straight up the hillside above Portland's waterfront, and four down. I had glanced at the training schedule last week leading up to the run and noticed it said "45 min hill" meaning I needed to do a 45 minute practice hill run to prepare. I didn't do it. In fact I've not done any of my training runs during the week since I started the program, I figured as long as I showed up for the big runs and didn't die, I'd still be good. Besides I was still doing my five days a week Barre3 workout so I'd be all good, right? I was supposed to get lots of hydration on Friday, eat a good complex carbohydrate filled dinner the night before, and do my run with a little something in my stomach. I did the opposite of pretty much all that. But I had my good shoes and I showed up every Saturday, so ya know, I was all good.  Into my third mile up the side of the mountain, I began an internal dialog that went something like this "What the hell were you thinking?!! You FREAKIN' idiot!!" I made more promises to myself on that run than I have in a long time! I promised to follow the formula to the letter, this showing up and doing it halfass was for the birds.
There is something about running that is just a constant metaphor for life. There were so many times yesterday that I wanted to stop, but if I did then I'd lose the pacesetters who where the perfect pace for me to mindlessly follow, as long as they kept going it was easier for me to keep on track. There is NO WAY I'd ever be able to run even a mile alone, I needed their silent support. And then when that wasn't motivation enough, and I'd tell myself; just stop, you're probably the last one anyway, I'd look behind me and see someone relying on me as their pacemaker, and I couldn't let them down.  Just like in our journey it's so much easier if you do it with someone, or surround yourself with people who think like you and support your dream.  And if you look behind you, there is always someone you can mentor, someone who can learn from you, and if you take the time to help them on their journey you will realize how far you've actually come.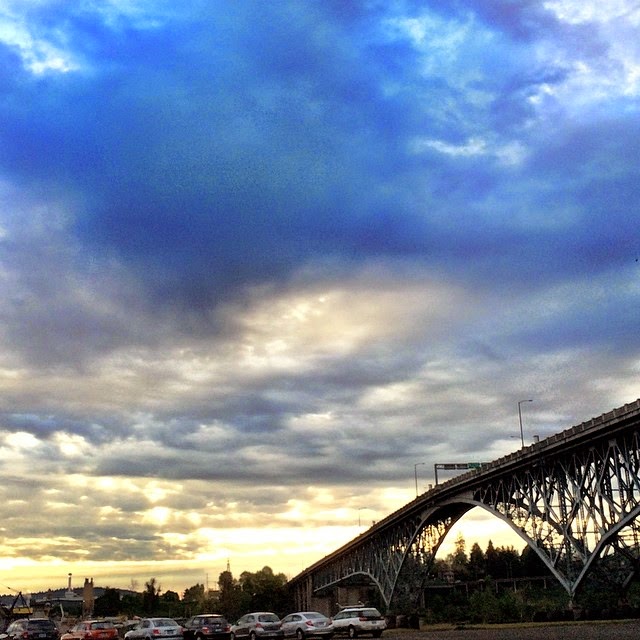 My weekly starting place.
This journey will require me to follow my own formula for success to the letter, if I plan to reach my goal of crossing the finish line in October, and believe me I do.  I'm determined to prove to myself that I can do this, and to anyone who's watching that if you set a dream and follow the formula you can live it. This is not gonna be pretty, but every week I'll write  about my journey and what aha moments I have on these grueling long runs, and I hope it motivates you to start working towards and living your own dream.
Author Bio: Sarah Centrella is a Success Coach for professional athletes, and anyone with a dream. She is also an author an motivational speaker.  Follow her on Twitter for motivation and inspiration, and sign up to be a Member of her blog for free coaching classes.