Inside the Mind of an Athlete Five Part Series
*Note this series launched the idea for my book #HustleBelieveReceive and all five of these stories are featured in my book. 
What can a football player teach you about achieving your dream and finding success? A lot. Over the next five weeks I will interview and share, five inspiring stories of Oregon football players who prove that anything is possible, for anyone. Five unique stories, five stages of the same journey, one common dream, united by a common brotherhood. Each is on a mission to fulfill their Ultimate Dream. What is their common key to success?  The answer to that question, and what they have taught me could change your life, the way it did mine.
This series will feature players with one common background, they are all alumni of the University of Oregon football program, but their stories couldn't be more different. 
I will feature each stage of the journey:
1. A current college player, with hopes of playing in the NFL.
(Derick Malone Jr)
2. A un-drafted free-agent who's been signed and released from several teams, still hoping for a contract.
(Lavasier Tuinei)
3. A rookie finishing his first season in the NFL
(Kenjon Barner)
4. A seven year veteran in the NFL
(Jonathan Stewart)
5. And finally a retired Super Bowl champion.
(Patrick Johnson)
My goal is to tell their stories from a new lenses. This is not just another football story, it's the truth behind how they create their future, and manifested their dream.  But most importantly it is proof that "regular people" can use the same tools (visualization, prayer/meditation, mantras, belief, and hustle) to create the life of their dreams, the same way these athletes have. I have taken these lessons, and as a single mom in my 30's applied them to change my life and live my dream.  You can too.  These guys are not "super-human," they simply apply a common formula to achieve success.  And one I've been sharing on this blog for the past few years, and coach in my
Success Coaching
practice.  I want to motivate and inspire you to apply these same methods to live your dream. The stories are fresh, personal, with a new perspective, and FINALLY something positive about football players!
I have chronicled five different athletes in five different stages of the same dream, to show you that this is a life long journey and that success is not achieved overnight. Also to show you that even successful people, who've lived their "dream," also face defeat and seemingly insurmountable adversity. It's what they do to overcome this adversity, that makes them great, and their stories so inspiring.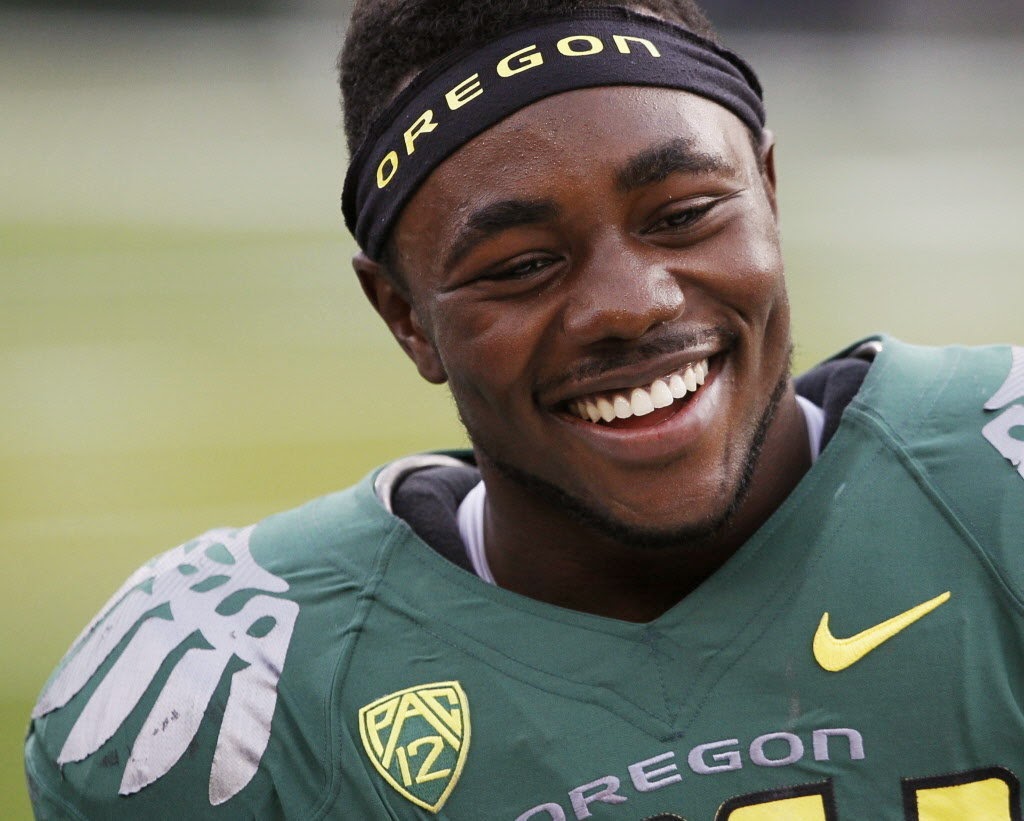 The always smiling Kenjon Barner
The amazing thing you'll learn is that all these athletes have a similar philosophy about life and success, even though their lives and backgrounds are very  different.  This is further proof to me that this mindset is self-created. Not something "special people" are born with.  Which is great news for the rest of us! We can create it too. These are some of the athletes who've helped shape my beliefs and given me motivation to never settle for anything less than my dream. Through the years we've learned a great deal from each other as we've watched the other apply the tools for success to achieve our own set of dreams. I am blessed to call these guys friends and even more grateful to them for sharing their inspiring stories with you.
I know we can learn so much from their successes and struggles, that we can directly apply into our own lives. And hopefully it will help you to see athletes in a positive light. I have immense respect for each of these guys and I have a feeling whether you're a football fan or not you will see the game and players in a whole new light, and hopefully have some amazing aha moments along the way.
Series Schedule: 


CLICK ON THEIR NAME TO READ THEIR STORY
Week #1: Derrick Malone Jr. Current linebacker from Oregon.
The life of a college player with his eye on the NFL draft day.
Week #2: Lavasier Tuinei, former Oregon Wide Receiver and current NFL free agent. 
What do you do when your dream is taking longer than you thought it would? What keeps you from giving up? 

Week #3: Kenjon Barner, former Oregon star Running Back and current Carolina Panther (NFL contract, just completed his rookie season.) 
What is it like to achieve your ultimate dream and go from a star to a rookie. How did it change him? What is his next big dream?
Week #4: Jonathan Stewart, former Oregon star Running Back and current starting Carolina Panther running back. League veteran. . How do you keep your focus, drive and stay grounded when you've achieved your Ultimate Dream? This stage destroys so many, is it "be careful what you wish for?"

Week #4: Patrick Johnson, Retired NFL star for the Baltimore Ravens.
How do you transition from "living your dream" to a whole new life? What is your dream now? How have you been able to achieve it. Do the same rules still apply? 
Get ready! It's gonna be fun. Please share their stories in your networks and comment on their posts, help spread positive energy and encourage their dreams.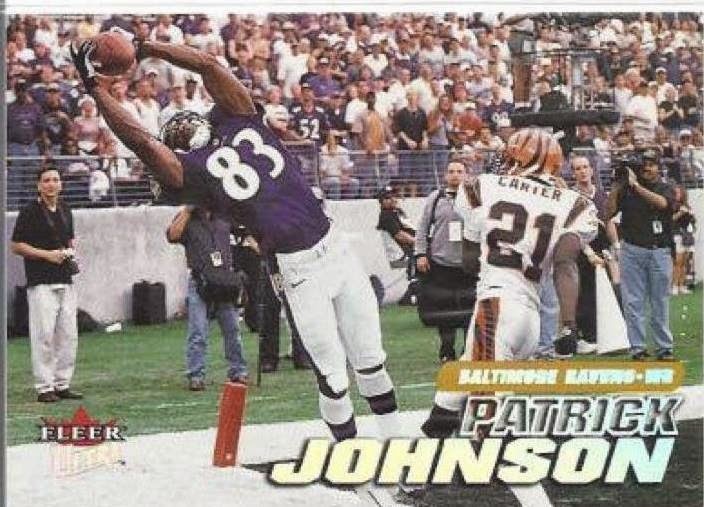 Patrick Johnson, making plays for the Ravens.